What makes a great putter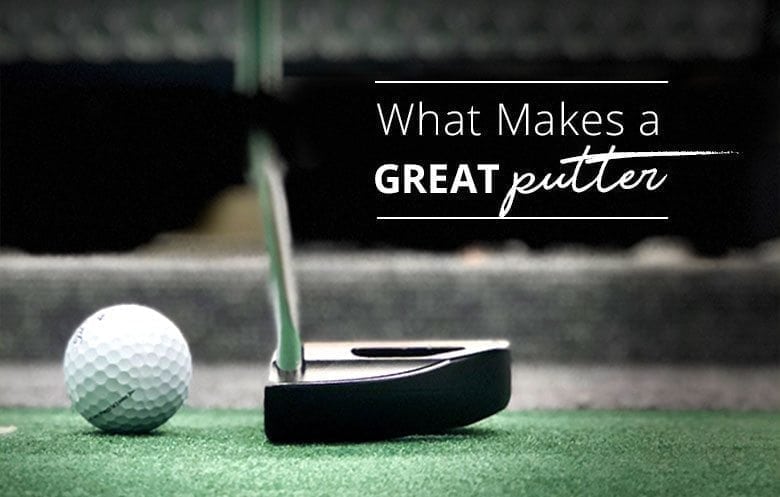 Most golf equipment brands focus on improving performance – accuracy, length and consistency. The average golfer is usually more concerned about getting more distance off the tee than dropping more putts in the cup. But the advanced golfer knows that the game is won and lost on the green. Have you met ARGOLF's range of putters?
What swing is in the bag today? A question that many amateur golfers ask themselves before stepping up to the first tee. So many drivers are now made with clubs heads that can be adjusted to conform to their swing of the day. Today they're swinging a baby fade, tomorrow is a butter cut. But if they can properly dial in their club head, whatever swing they step up to the tee with is going to put them straight down the middle – in theory.
Yet with the putter, we haven't gotten there – yet. Perhaps because the length of the putting stroke is so minimal compared to that of a full-shot swing, there's less room for error. At least that's what you think until you yank a six-inch putt 10 feet past the hole.
You can definitely hide a poor putting stroke far easier than you can hide an ugly swing that gets you foraging through all sorts of scenic routes on the course. Unless you're some kind of special, chances are however you putt, you're going to keep the ball on the green – even if it takes double digits to get it in the hole.
If you know ARGOLF, you know that it has a wide range of putters, but what makes a putter truly a GREAT putter?
FACE STYLE
If you've been around the game for a while, you'll probably remember when some brands starting implementing and boasting about the addition of face inserts to their putters. It's a great marketing pitch, for sure. But what's really the point of having another variable in the club?
Traditional metal putters gave off a hard-hitting feel, not to mention an awkward sound upon contact. Face inserts – especially those with particular grooves – were designed to get the ball rolling quicker with a softer feel.
However, more advanced companies like ARGOLF have developed ways to give the same – if not better – spin control and feel by a precise design in the face known as C-Claw technology. It eliminates an additional (and most times unnecessary) variable to your club that will ultimately diminish over time. The C-Claw patented technology greatly diminishes the skidding of the ball at impact and improves topspin. If you're in the market for a new putter, the LANCELOT blade putter offers such technology as well as a better feel at impact and  a more consistent stroke.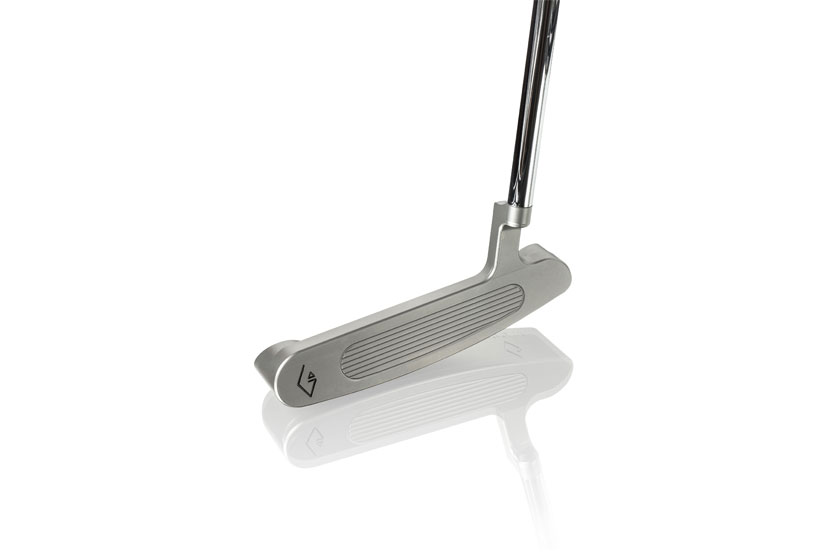 WEIGHT
Typically measured in grams, the weight of a putter head is usually around 350 with some manufacturers pushing the limits past 400. Why? Faster greens.
That's right – the speed of most greens in the golf world have increased by over 40% in the last three decades. Almost half of the grass found on putting greens today didn't exist 30 years ago. And heavier putters perform better on faster greens.
Probably one of the best performing putters on faster greens in the ARGOLF collection is the PENDRAGON mallet putter with a head weight of 405 grams (it's got a couple trophies to boast about too). This mallet putter has an exceptionally high Moment of Inertia (which is great for fast greens) and offers more accurate putts.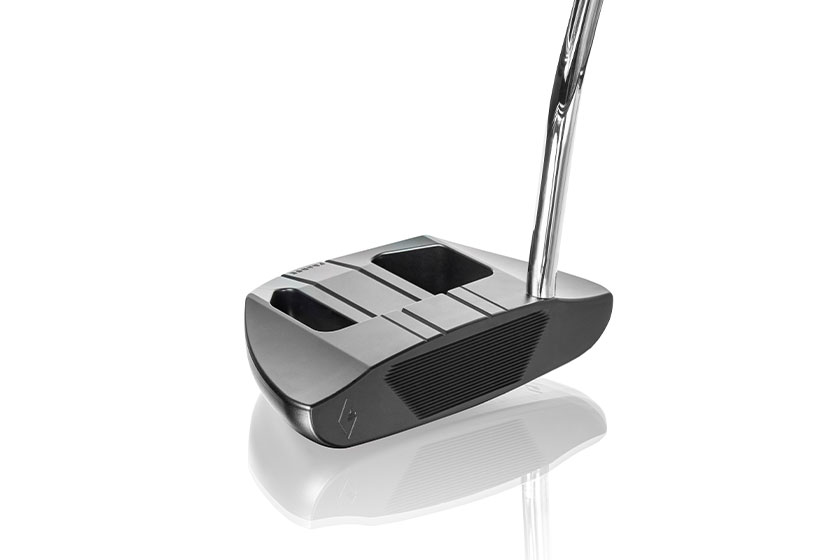 So which one is better? We'll let you decide that when you take one for a test drive at one of our custom fitting partners.
COMPOSITION
Do you remember the days when a wood was really made of wood? And metal-heads weren't just someone who listened to loud music?
We do.
The golf equipment industry has come a long ways since the days of Jack and Arnie. In fact, how well do you think some of today's top players would perform if they had an old-fashioned Ginty or Sizzier in their hand? Now THAT we'd like to see!
But until then, let's talk about the now. And what's most common now is steel. Yet there are many other metals that are incorporated into the putting world including aluminum, bronze, copper and titanium. If you want to see what a real titanium putter looks like, you can click here to discover the GRAAL of half mallet putters.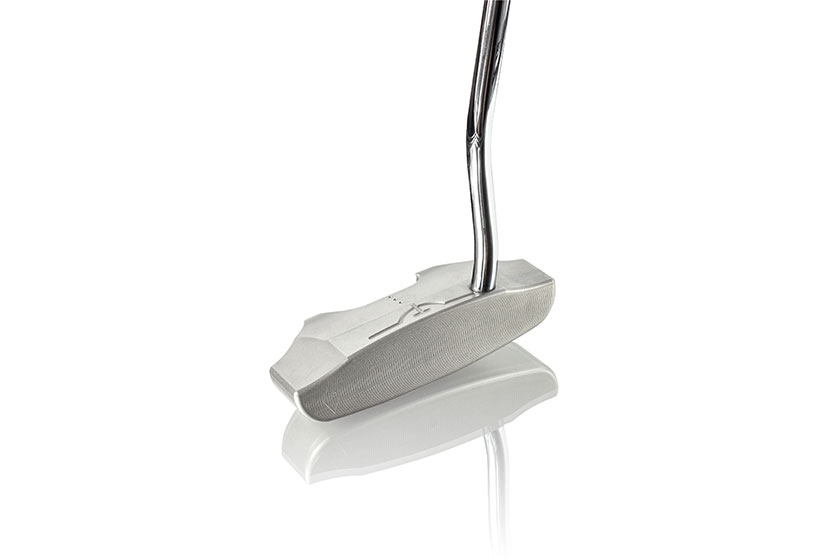 Stainless steel and aluminum putters are usually the favorite picks amongst golfers.
Aluminum is a lighter and softer metal which can provide a softer feel around the green, while stainless steel putters decrease the softer feel but can provide more accuracy for longer putts from the more advanced golfer.
When it comes to composition, ARGOLF putters are top-of-the-line. Did you know that ARGOLF putters are made in the same factory as aeronautical parts that are used in the skies and even space? That's right. Boeing and NASA are using the same materials that help you win that weekend skins game. The same materials that helped put that big fancy trophy on your mantle. OK, so you may not have the extra money in your pocket or the hardware to show off, but if you got yourself an ARGOLF putter, your chances of achieving the golfer's dreams are much higher.
So which one is better? Explore ARGOLF's putter collection and we're sure you will find the right putter to improve your performance on the greens.
---