Blade or Mallet? That is the question.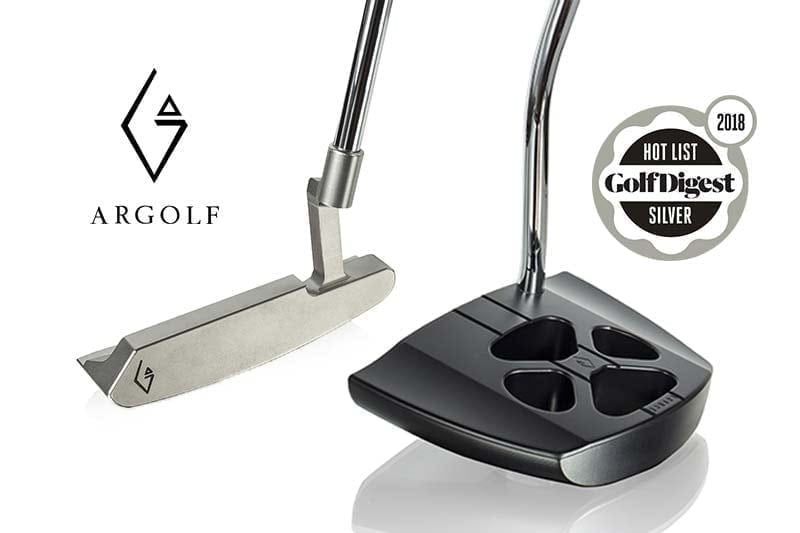 In the golf equipment market today, there is a greater variety of styles of putters than any other club.
Although both styles have their own design and benefits that can be suited for a specific putting stroke, sometimes it simply boils down to a matter of personal preference.
Let's break down the two main styles of putter heads. We'll give you the facts, and let you be the final decision maker.
BLADE PUTTERS
Perceived as the most traditional style of putters, you may be more likely to see some of the world's top players with a blade putter in their bag. Though simple in design, the selection and variety of blade putters on the market are endless. Different specifications of weight, face type and loft can create the perfect mix for any golfer of any level.

With the shaft connecting to the club head at the heel of the blade, the sweet spot of the blade putter is closer toward the heel – thus creating a heavily toe-weighted putter. This type of weight distribution suits a player with an arc stroke better than one with a straighter back-to-front stroke.

Not sure which type of putting stroke you have? A custom putter fitting session is the perfect place to determine which is best for you. Here's a few of our favorite spots to check out (link to webpage on ARGOLF site with locations).

ARGOLF is seen as a leader in the industry as its blade putters were named to the 2018 Golf Digest Hot List. With extensive milling and heel-toe weighting, ARGOLF putters achieve higher stability on off-center hits than most traditional blades. The ARGOLF LANCELOT putter features perfect balance with a heel-toe weight distribution that provides great tolerance and more stability at impact. In addition, its half-shaft offset brings greater precision to every putt.
MALLET PUTTERS
Contrary to traditional blade putters, mallet heads are becoming more popular every week on the professional Tours, and even in the winner's circle.
Many golfers have defined the benefits of a mallet putter as having better stability, straighter putting stroke, and better performance on longer putts.
With an increase sized in the club head, mallet putters are designed in various shapes and sizes including a square back and half-circle. The unique GRAAL putter by ARGOLF has been described as having a half-moon shaped club head that is not only prestigious in look, but with performance beyond measure.
Mallet putters also tend to provide a bit more forgiveness on direction and roll due to the unique weight distribution. The majority of the weight in a mallet putter is away from the club face. This may be why the weekend golfer is usually more apt to be drawn to the mallet head that can provide more control and stability through the stroke.
Despite the benefits that a mallet putter can provide, many golfers (and people in general) aren't comfortable with change. They stick to what they have always known and what they have always used. Deviance from their 'comfort zone' can be a jolting experience – despite the reward it could provide.
HE SAID IT – NOT US
Gary Player once said, "I used the same blade putter almost exclusively for more than 35 years. Won over 100 tournaments and the Grand Slam with it."
Sure, mallet putters weren't so common in his era, but the point Mr. Player is trying to make is to stick with what fits your style of putting. Whether that be a blade putter or a mallet putter, a golfer should play with a putter that works the best for them.
Play with a putter that has a smooth feel, consistent roll, and, of course, makes the most birdies.
---