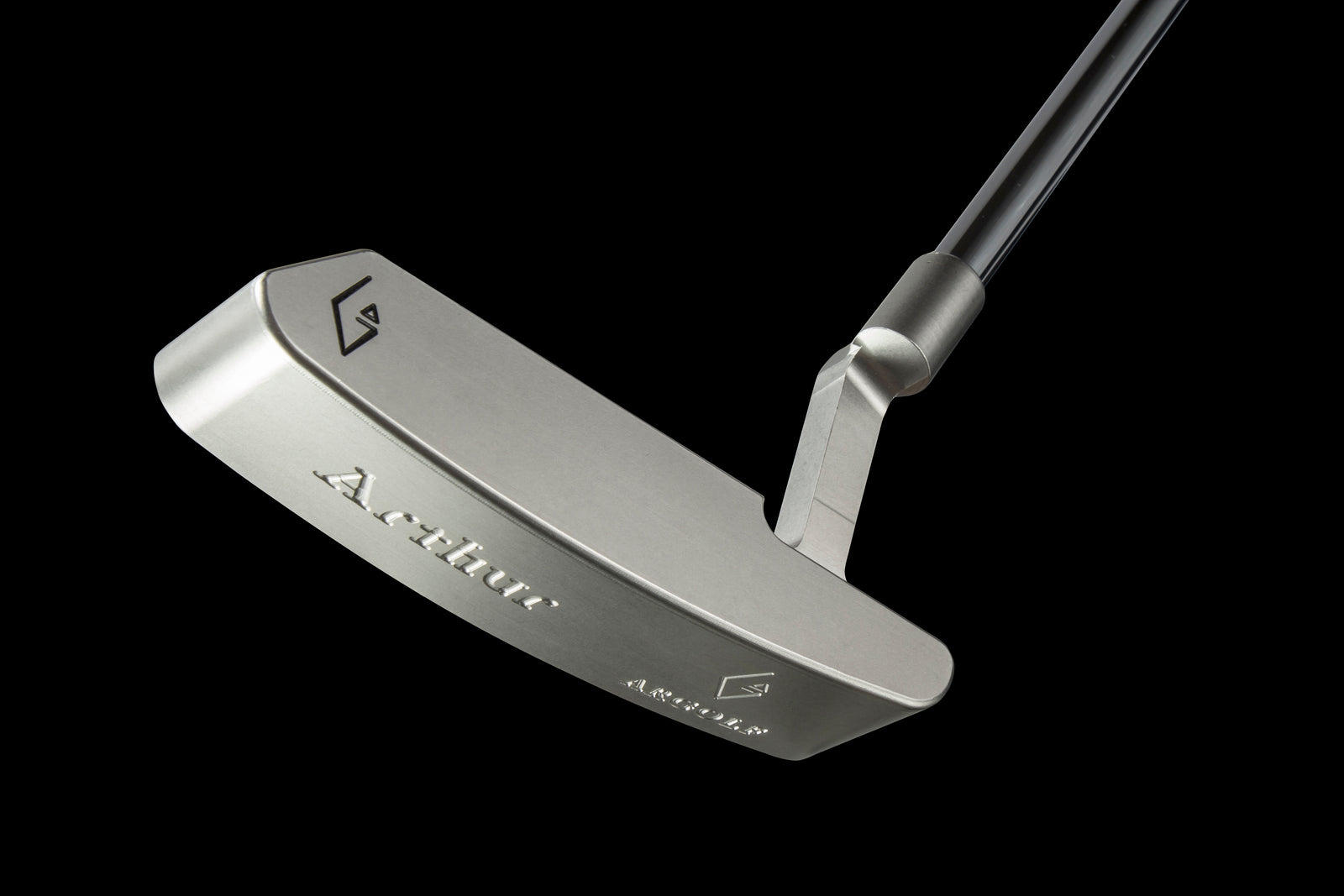 Blade putters are the most traditional style of putters on the market. If you've been playing the game of golf for a considerable amount of time, chances are you already played with a blade putter at some point. In fact, it may have even been the first type of putter you ever used. If you're new to the game, chances are you have still used a blade putter – even if it was just at a mini-golf course.
HOW BLADE PUTTERS ARE DESIGNED?
While its design is fairly simple, golf club manufacturers have developed very unique styles for the blade putter. The ARTHUR blade putter from ARGOLF is designed from the traditional blade putter yet has several features that enhance its performance, such as its incredibly high MOI that sets it apart from others on the market. It also was most recently awarded a position on the 2018 Golf Digest Hot List.
Golf players will ultimately choose a putter based on its feel. If you're looking for the best feel in the game, you may want to consider the EXCALIBUR blade putter. Its design slightly deviates from the traditional blade putter, but in the most effective and purest way that provides a solid impact with a softer feel than its competitors.
Different specifications in the weight, face type and loft of a blade putter can create a perfect mix for a golfer of any level. Most of the weight in a blade putter is usually concentrated more towards the toe which puts its sweet spot closer towards the heel. This type of weight distribution is best for a player with an arc stroke. If your putting stroke is more of an inside to outside type, the blade putter is your best fit as it makes it easier to slightly twist the clubface during the stroke.
WHAT ARE THE BENEFITS OF USING A BLADE PUTTER?
There are several benefits when it comes to using a blade putter, especially for the more advanced golfer. Still being the most popular style of putter on professional tours, blade putters can provide better distance control and accuracy on longer putts. Its weight distribution also yields more precision in feel. For the golfer who putts more from feel than sight, a blade putter may be the better option.
HOW TO CHOOSE THE BEST BLADE PUTTER?
Conclusively, the best way for you to decide on choosing a new putter is to get a custom fitting from a professional. In addition to its feel, there are several components that play a huge role in the success of your choice of putters such as your stance, ball position and putting stroke style.
The ARGOLF Performance Center in Jupiter, Florida is fully equipped to provide you with the highest level of custom fittings for your next putter. ARGOLF professionals employ putting analysis software by Quintic – the best in the business. This software measures numerous factors of your putting stroke, as well as the speed, launch & spin characteristics of the golf ball – which is ultimately what matters. At the end of your fitting, you are provided with a complete summary of findings that will help you determine which putter deserves to be in your bag.
If you are not local to the South Florida area, click here to find a local retailer near you that offers a complete custom fitting experience.
---