7 ARGOLF putters in play at the 2018 KitchenAid Senior PGA Championship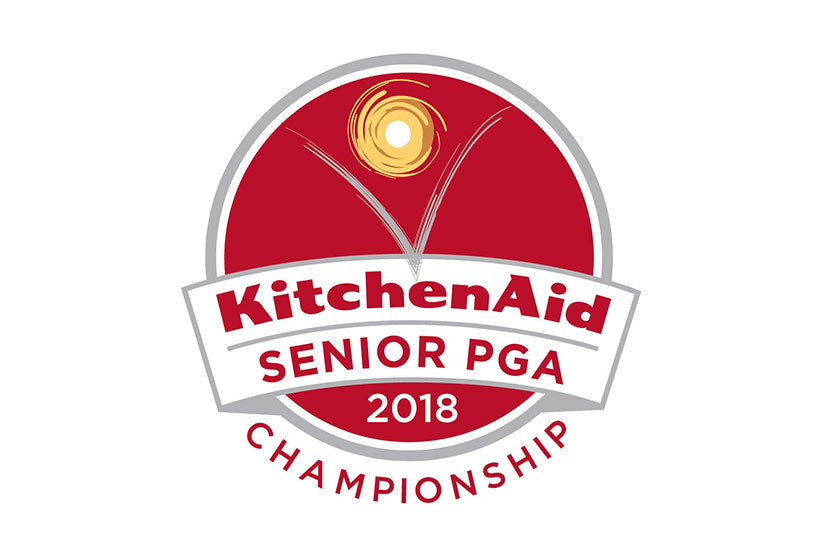 ARGOLF putters will be in the bag of seven professionals this week at the 2018 KitchenAid Senior PGA Championship. Tim Petrovic, Mark Mielke and five other players have chosen ARGOLF as their weapon of choice for the slick greens at Harbor Shores Golf Club in Benton Harbor, Michigan.
Going into this week's Major, Petrovic currently holds the 33rd spot for Charles Schwab Cup rankings with two Top-10 finishes this season including a T2 finish at the Chubb Classic in February. Tim's putter of choice is the ARTHUR LT which earned a position on the prestigious 2018 Golf Digest Hot List. The ARTHUR LT blade putter is milled from a solid block of 304L German Stainless Steel without the use of inserts for the purest feel.
Armed with an ARGOLF PENDRAGON LT putter this week, Mielke looks to improve his T4 finish from last year's Senior PGA Professional Championship. The PENDRAGON LT mallet putter is made from aeronautical-grade 7175 aluminum and increases its topspin and feel with ARGOLF's precise milling of its patented C-Claw grooves.
"We are extremely proud of the presence ARGOLF will have at the tournament this week. The Tour players have been highly impressed and satisfied with the performance and precision of our putters," said ARGOLF Founder Olivier Colas. "It shouldn't surprise anyone if they are to see an ARGOLF putter in the winner's circle on Sunday."
Also to be seen at this week's Major from ARGOLF's Broceliande Collection are the PENDRAGON, PERCEVAL, and LANCELOT. Both the PERCEVAL and LANCELOT putters made their way to the 2018 Golf Digest Hot List. Milled from 304L German Stainless Steel, the half-mallet PERCEVAL redistributes its weight from the center of the club head more towards the toe for a superior roll. The LANCELOT blade is also milled from the same highest quality Stainless Steel and incorporates a very small neck with an over-the-hosel design. The PENDRAGON mallet putter experienced the thrill of the winner's circle at the 2017 U.S. Senior Open Championship. As the 'big brother' to Petrovic's putter this week, PENDRAGON provides an exceptionally high MOI to produce more accurate putts.
ABOUT ARGOLF
ARGOLF putters and irons are designed and assembled in the United States. Custom milled in the heart of historic Brittany, France, each ARGOLF putter is named after an Arthurian legend. Intersecting art and industrial design, ARGOLF features the same technical precision as found in the aeronautics industry, guaranteeing the putters' exceptional performance, accuracy, quality and visual appeal. Tested and used by tour players worldwide, has collected two wins within its first two years on the professional Tour, including one Major.
---