ARGOLF Builds Legends with Extraordinary Results at the KitchenAid Senior PGA Championship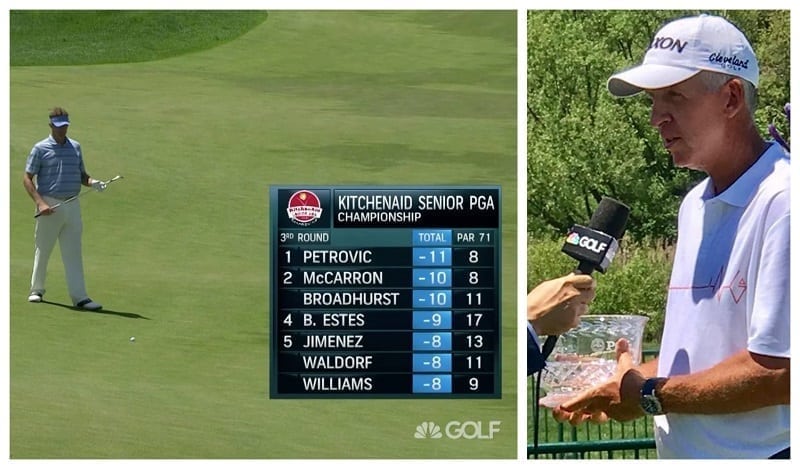 Tim Petrovic finished second at the 2018 KitchenAid Senior PGA Championship. Tim Petrovic chose an ARTHUR LT putter to help him claim the sole spot just four shots behind the winner's record-setting -19 finish.
Also choosing ARGOLF for the season's second Major tournament was Jupiter, FL local Mark Mielke. With a PENDRAGON LT in the bag, Mielke was the only PGA Club Professional to survive the cut earlier in the tournament and finished at +4 for the tournament.
In total, seven professional players chose ARGOLF as their putter at Harbor Shores. It is no surprise that all seven players survived the cut and continued into the weekend's final rounds.
Legendary players, legendary putters.
The name of each ARGOLF putter is inspired by the famous legend of King Arthur and the quest for the Holy Grail. Being a legend is written in the DNA of ARGOLF putters – the search for the absolute perfect putters with sophisticated features: the best design, the highest-quality of materials, and state-of-the-art machines for the finest precision and product.
The professional players who join the ARGOLF team continues to grow impressively and the results have been extraordinary.
---