ARGOLF made it to the Golf Digest 2018 Hot List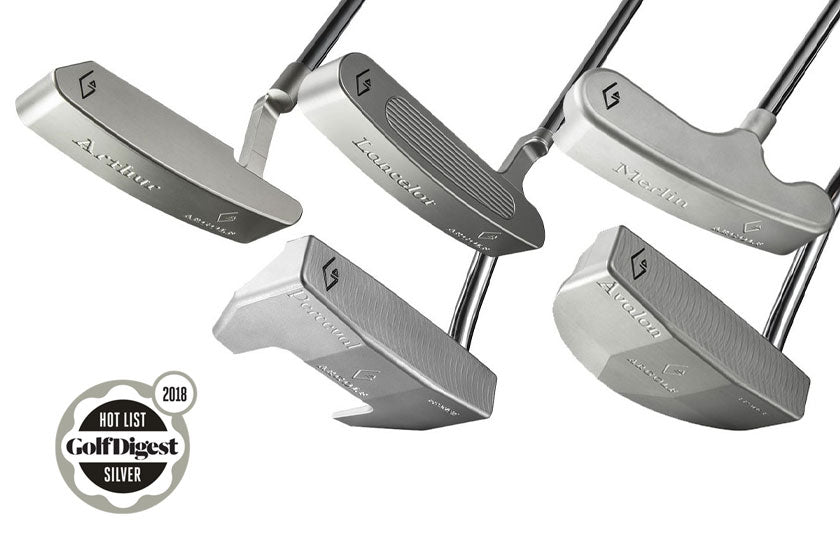 ARGOLF is proud to announce it has earned a spot on the Golf Digest Hot List for 2018 with its Broceliande Collection. The Golf Digest Hot List is the most credible and comprehensive list of golf equipment available on the market and is compiled each year to provide players with the best equipment to improve their game.
"In 2010, we launched ARGOLF and our state-of-the-art blade putters in hopes of achieving a high-level of performance while combining design and aeronautical technology,"- says ARGOLF Founder Olivier Colas. "In 2016, we decided to expand into the United States, and only two years later, we have been named to the Hot List. It fuels our motivation to continuously innovate with the same passion, technology, and performance."
In just two years, ARGOLF has already collected two wins on the PGA TOUR Champions including the 2017 U.S. Senior Open Championship, and most recently used by the winner of the 2018 PGA Stroke Play Championship.
"Considering its young age in the market place, we are ecstatic and honored to learn of this recognition for our putters," stated ARGOLF VP of Sales, Doug Mauch. "Our product is one of passion – starting from the design to manufacturing, our internal team and all of our incredible competitive professionals."
The ARGOLF blade putter lineup is constructed from a single block of premium 304L Stainless Steel for consistent weight and feel without inserts. The award-winning collection includes the ARTHUR, ARTHUR LT, LANCELOT, MERLIN, and the newly launched EXCALIBUR putters. With extensive and precise milling and heel-toe weight, there is a higher stability on off-center contact than most other putters.
---