ARGOLF® Welcomes Tim Petrovic Back for Another Season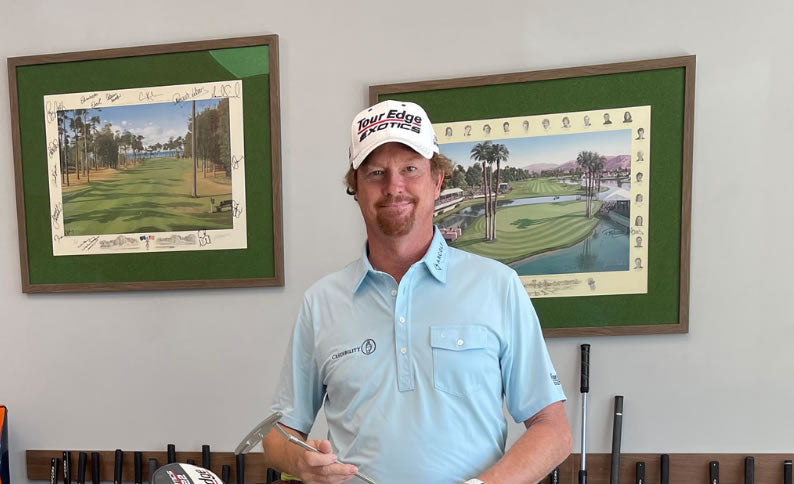 Jupiter, FL - March 31, 2022 - ARGOLF® USA is proud to welcome Tim Petrovic as an ambassador to the ARGOLF brand again in 2022. Petrovic is widely recognized as one of the best putters in professional golf. Petrovic was ranked the #1 putter on PGA TOUR Champions in 2021 and is currently again ranked #1 on the PGA TOUR Champions with a 1.645 putting average.
Originally from Massachusetts, Petrovic turned professional in 1988 and is a member of the University of Hartford Hall of Fame. Petrovic joined the PGA TOUR in 2002 and claimed victory at the 2005 Zurich Classic of New Orleans. He made his debut on the PGA TOUR Champions at the Boeing Classic in 2016. Petrovic has earned over seventeen million dollars during his successful professional golf career while competing on the PGA Tour.
Tim Petrovic's weapon of choice is the ARTHUR LT putter from ARGOLF, which earned a prestigious spot on the 2018 Golf Digest Hot List. "ARGOLF putters are uniquely made and provide me with the most important aspect of putting - great feel! With great feel comes feedback, which is crucial to better and improved putting," said Petrovic. The ARTHUR LT is a lighter version of the original ARTHUR blade putter milled from 304L German Stainless Steel. This high-performance putter has an ideal MOI to yield superior balance and stability. In addition, its full-shaft offset enables the golfer to keep their hands ahead of the putter's face at both address and impact. Such a combination of offset and patented C-Cut grooves on the clubface accentuates the topspin effect on the ball for a more accurate roll and feel.
"Tim is an incredible athlete and tremendously skilled putter, dedicated to the art of golf. We're thrilled to have him back this year as an ARGOLF ambassador," said Olivier Colas, Founder of ARGOLF International and CEO of ARGOLF USA.
Contacts
ARGOLF USA, Olivia Giamanco
olivia.giamanco@argolfusa.com
561.389.1394

Fidelity Sports Group (Tim Petrovic), David Moorman
david@fidelitysportsgroup.com
407.257.8222
---