ARGOLF introduces the new AR-F18 Forged Cavity Back Irons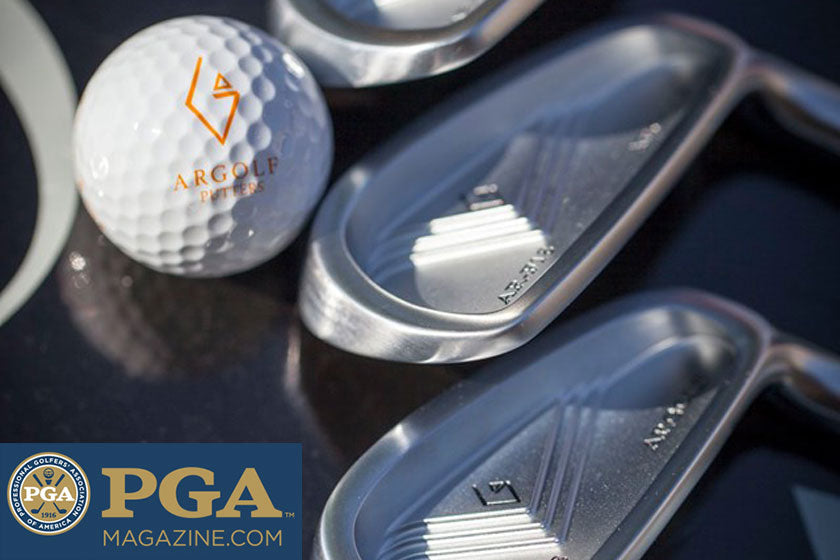 With several wins, including one Major, ARGOLF has proved itself to be a fierce competitor in the golf club space. After experiencing great success in the putter market, ARGOLF has released its first set of irons: AR-F18 Forged Cavity Back Irons.
The AR-F18 Forged Cavity Back Irons feature a slightly larger blade that feels reminiscent for many golfers of the original blades irons we all once knew and loved. Its medium-width sole is slightly cambered and adds an extra bounce that allows for optimum performance on all turf conditions.
"Our putters are made from the most advanced machinery in the world with the highest quality materials – so why would we not produce the highest performance irons too?" asked Olivier Colas, founder and CEO of ARGOLF. "Our product is a step above the rest – it is golf equipment in the purest state with the highest performance. We are excited to release the new iron and anxious to see its performance on professional Tours."
The AR-F18 Forged Cavity Back Irons are forged four times from S20C Steel and are cavity and face milled with CNC. A lower center of gravity in the irons allows the player to swing the club more easily with optimum stability and control. Lamkin 360 Crossline grips provide an unmatched feel and comfort. The AR-F18 Forged Cavity Back Irons are available in your choice of KBS 105 Tour steel shafts for the ideal blend of feel and performance, or UST Recoil ESX graphite shafts for a higher trajectory.
Undoubtedly worthy of the ARGOLF name, the AR-F18 Forged Cavity Back Irons are the perfect addition to your golf game. The AR-F18 Forged Cavity Back Irons are available at the ARGOLF Performance Center in Jupiter, FL and at select authorized club fitters around the United States.
About ARGOLF
ARGOLF putters and irons are designed and assembled in the United States. Custom milled in the heart of historic Brittany, France, each ARGOLF putter is named after an Arthurian legend. Intersecting art and industrial design, ARGOLF features the same technical precision as found in the aeronautics industry, guaranteeing the putters' exceptional performance, accuracy, quality and visual appeal. Tested and used by tour players worldwide including PGA Champions Tour Tim Petrovic and Lucas Glover of the PGA TOUR, ARGOLF has collected two wins within its first two years on the professional Tour, including one Major.
The clubs are available at select authorized clubfitters
---