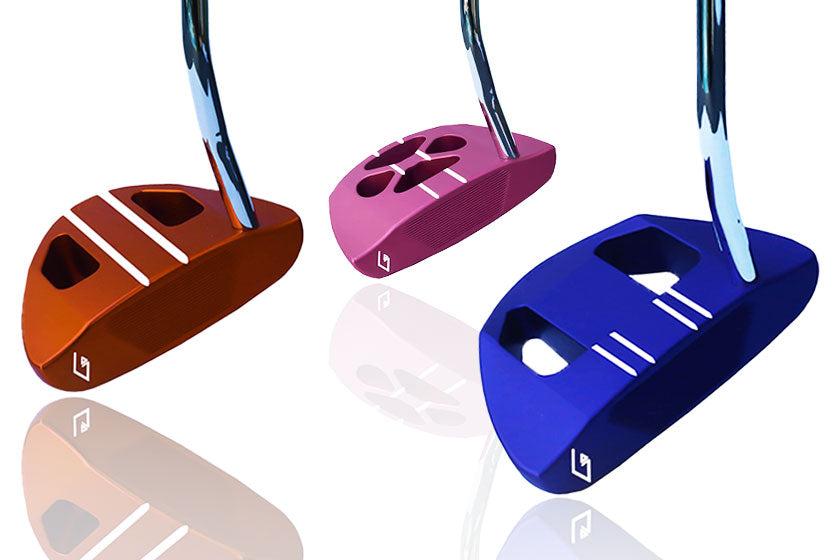 HOW MALLET PUTTERS ARE DESIGNED?
Mallet putters are typically defined by their large heads that are designed in a variety of shapes and sizes. The most common mallet putter head shapes are square, semi-circle or what is referred to as the half-moon shape. The traditional mallet putter has a square or rounded back. A great example of a traditional mallet putter is the PENDRAGON by ARGOLF with its large club head and squared back.
However, many club manufacturers have taken a different approach to the design of the mallet putter to incorporate other styles. One example of this is the PERCEVAL by ARGOLF – a half mallet putter that features a symmetrical design using side wings.
A mallet putter distributes its weight in a much different manner than that of a traditional blade putter. While mallet putters usually have a similar weight to a blade putter, it is the distribution that makes it different. The majority of the weight in a mallet putter is away from the club's face. This type of weight distribution is also what gives a mallet putter greater forgiveness than most blade putters.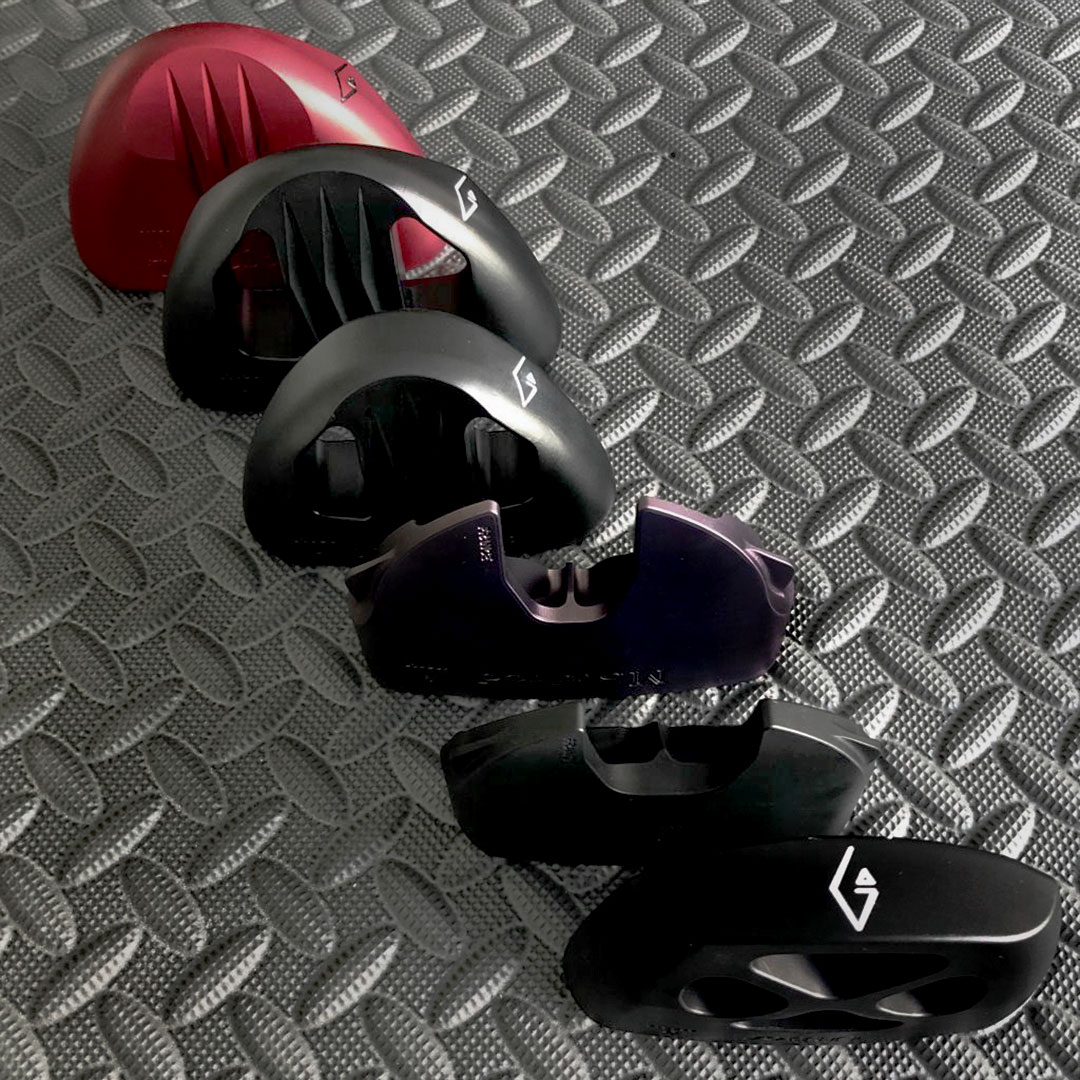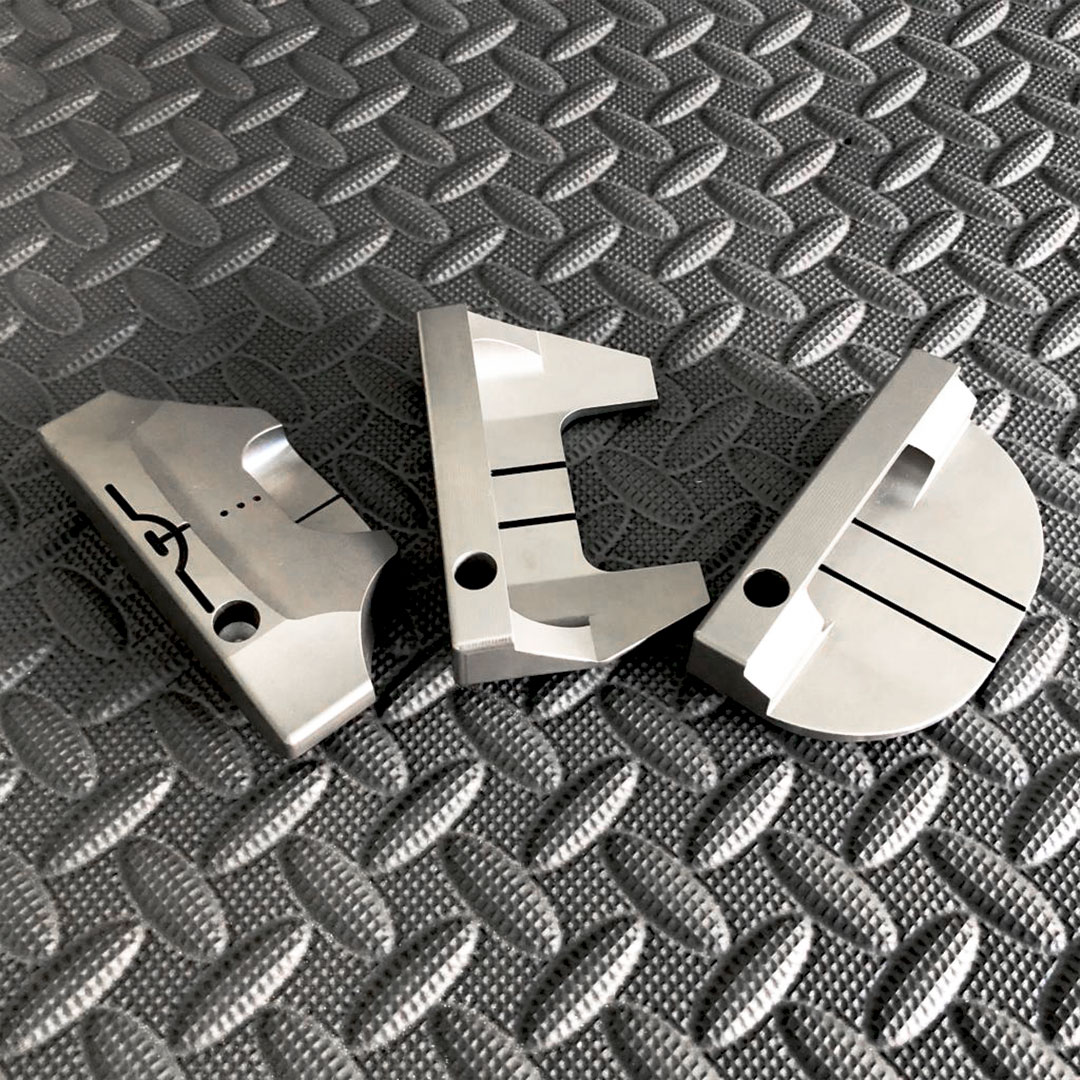 WHAT ARE THE BENEFITS OF USING A MALLET PUTTER?
There are several benefits to using a mallet putter, but most of them depend on the player's putting stroke and the general feel that agrees with the player. Golfers with a putting stroke that is straight back and straight forward tend to enjoy the mallet putter because its center of gravity is towards the back of the club. The specific design of the mallet putter makes it easier for this type of player to keep the club's face square through the putting stroke which yields to more accurate and consistent putts.
When you are trying to decide which putter is best for you, it ultimately comes down to what feels best in your hands. A key characteristic to any putter is its feel – and that is completely subjective to each individual golf player. Because of its varied weight distribution, mallet putters provide a completely different feel than what a blade putter provides.
Overall, the mallet putter is known to provide better stability, straighter putting strokes and a high performance on long-distance putts – especially for the less advanced golfers.
HOW TO CHOOSE THE BEST MALLET PUTTER? Check out our selection below:
Of course, the only fool-proof way to find your new putter is to get a custom fitting that will provide you with a complete analysis of all components that make up your individual putting style. Your stance, ball position and putting stroke are all important features to be taken into consideration when choosing a new putter. Only then will you be most prepared to select a putter that best compliments your game.
The ARGOLF Performance Center in Jupiter, Florida is fully equipped to provide you with the highest level of custom fittings for your next putter. ARGOLF professionals employ putting analysis software by Quintic – the best in the business. This software measures numerous factors of your putting stroke, as well as the speed, launch & spin characteristics of the golf ball – which is ultimately what matters. At the end of your fitting, you are provided with a complete summary of findings that will help you determine which putter deserves to be in your bag.
If you are not local to the South Florida area, click here to find a local retailer near you that offers a complete custom fitting experience.
---