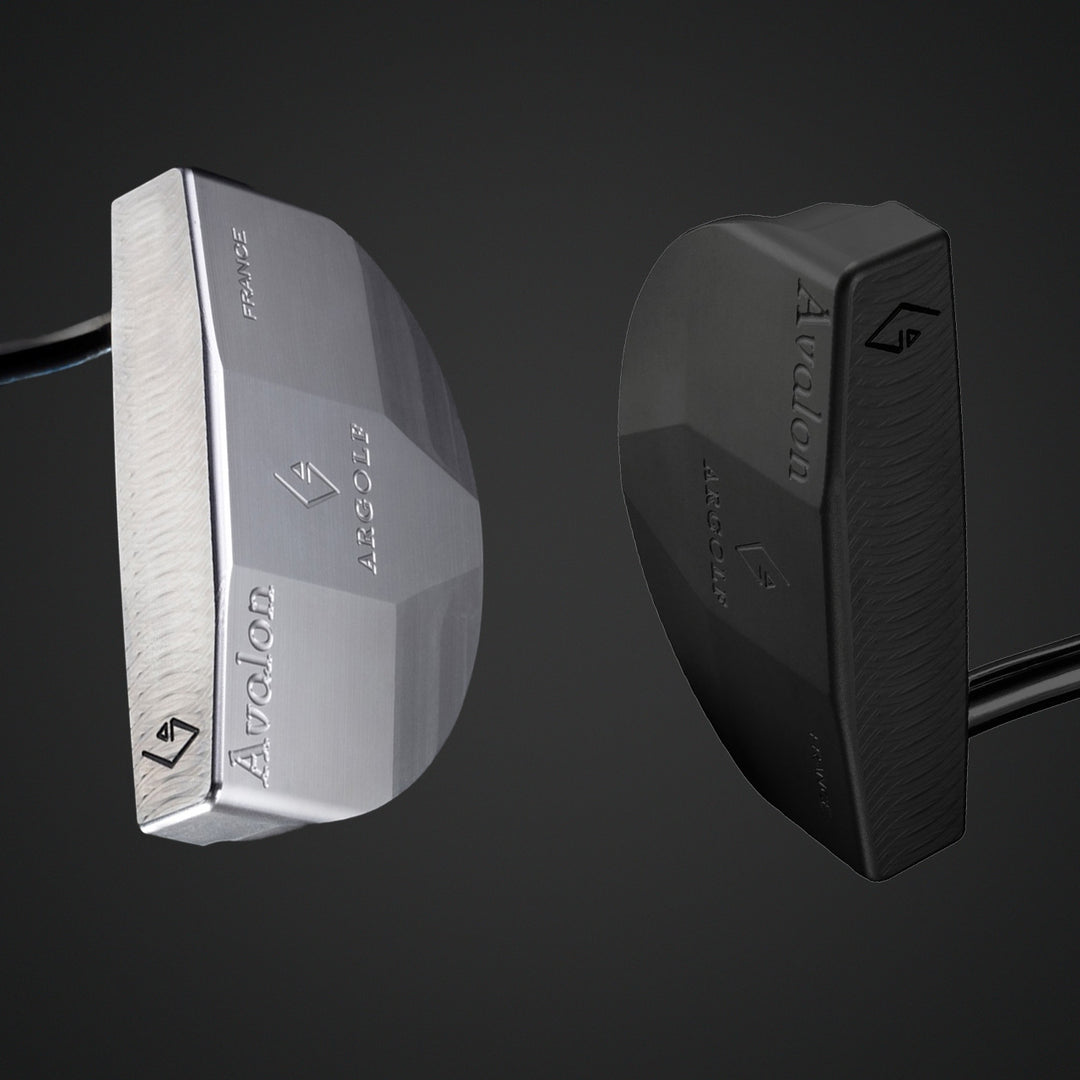 Description
SPECIFICATIONS
The AVALON Putter is a timeless half-mallet design meticulously crafted from premium 304L German Stainless Steel. Experience exceptional forgiveness as the AVALON putter empowers your swings with remarkable stability and unwavering accuracy. Its heel-shafted design, featuring a subtle offset on the club face, is expertly fashioned from top-tier stainless steel, ensuring a dependable and consistent performance.
The AVALON putter's slightly broader dimensions than a traditional blade putter strategically distribute weight towards the toe, enhancing stability and refining accuracy with each stroke. It is milled from a single piece of stainless steel rather than weighted inserts that could compromise energy transfer upon impact. Our patented C-Cut technology further enhances performance by preventing unwanted ball roll-up, resulting in superior topspin and an exquisite tactile sensation.
Why choose a half-mallet putter?
Half mallet putters combine elements of both blade and mallet putters, offering a balance between forgiveness and feel. This design provides better stability on off-center hits than blade putters while delivering the responsiveness and touch associated with mallet putters. The design of a half-mallet putter often includes a larger head size and weight distribution towards the perimeter, resulting in increased stability and resistance to twisting during the stroke, leading to more consistent and accurate putts, especially on longer or challenging putts. The increased moment of inertia (MOI) and weight distribution can help maintain consistent ball speed even on mishits, leading to more predictable roll and distance on putts.
Completing the package, the AVALON putter comes with your choice of headcover – Black Carbon or Blue Carbon – to complement your style and protect your investment. Upgrade your golfing experience with the AVALON Putter – where tradition meets innovation, and precision becomes your greatest ally on the green.
| | |
| --- | --- |
| LOFT | 3° |
| LIE | 70° |
| OFFSET | 3/4 shaft |
| Balance / Stroke Type | Face balance / Pendulum |
| Head Weight | 350 grams |
| Total Weight | 530 |
| Face | C-Cut DiaMond Grooves |
| Head | Head 100% milled GSS 304L Stainless Steel |
| Putter Head Finish | Silver or Matte Black |