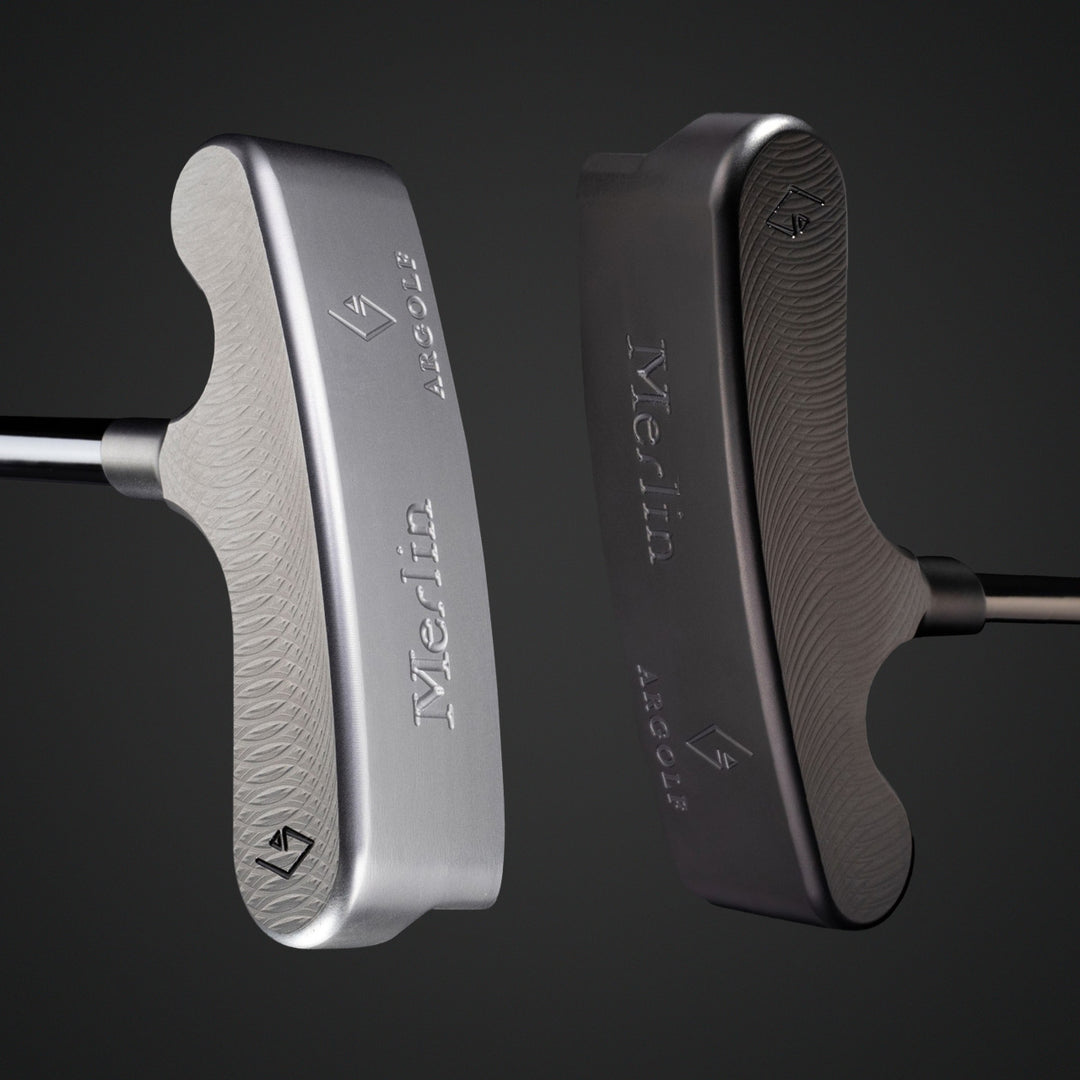 Description
SPECIFICATIONS
Introducing the MERLIN putter, a blend of traditional design and modern enhancements featuring a center-shafted blade design with an elevated center of gravity and an expanded sweet spot. As the heaviest blade putter within the Broceliande Collection, its impeccable balance delivers unparalleled stability and a steady momentum throughout the putting stroke.

The MERLIN is right for you if you seek enhanced stability, unwavering momentum, precision in every strike, and amplified forgiveness upon impact. This putter is named for Merlin the Magician, the legendary figure in the Arthurian story, and he is often depicted as a wise and powerful sorcerer, prophet, and adviser to King Arthur.

The center shaft design of the MERLIN putter enhances accuracy in striking for optimal performance. Crafted with meticulous precision from 304L German Stainless Steel, this putter is chosen among golfers of various skill levels, particularly those who seek increased forgiveness upon impact. Its gracefully rounded features cater effectively to golfers with an arched swing path. Elevate your game with the MERLIN putter, complete with the option of a sleek Black Carbon or Blue Carbon headcover, seamlessly combining style and functionality.
The MERLIN putter is also available in the Dark Edition.
Our blade putters (including the MERLIN) have been selected on the 2018 Golf Digest Hot List as the best putters in the game!
| | |
| --- | --- |
| LOFT | 4° |
| LIE | 70° |
| OFFSET | None |
| Balance / Stroke Type | Toe Down / Strong Arc |
| Head Weight | 380 grams |
| Total Weight | 560 grams |
| Face | C-Cut Diamond Grooves |
| Head | Head 100% milled GSS 304L Stainless Steel |
| Putter Head Finish | Matte Silver or Matte Black |