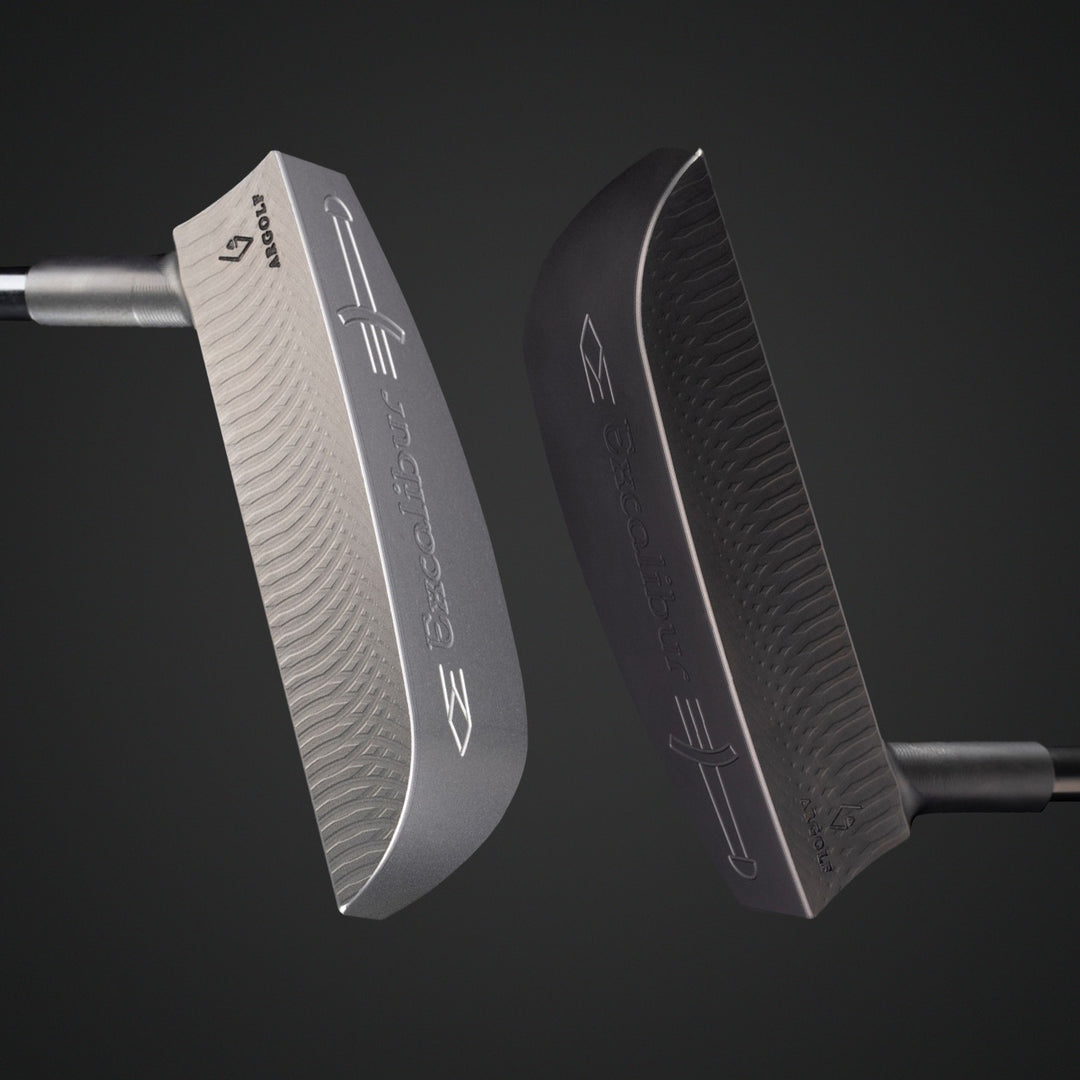 Description
SPECIFICATIONS
The EXCALIBUR Putter is a masterpiece reminiscent of the legendary Excalibur sword, renowned for its unmatched craftsmanship. Just as the sword stands out among its peers, the EXCALIBUR putter shines as a premier blade putter in the market, boasting unrivaled features that redefine performance.

Milled from a single block of 316L German stainless steel, the EXCALIBUR putter maintains the timeless blade design while embracing modern enhancements for greater impact and an enhanced sense of touch.

The EXCALIBUR putter showcases a grooved face that delicately engages with the ball upon impact, creating a uniquely soft and unparalleled feel. Built to deliver a solid impact and an exceptional feel, the EXCALIBUR putter caters to pure-feel players, embodying a design that instills unwavering confidence.

Unlike other putters, the EXCALIBUR putter does not have alignment aids, making it an optimal choice for discerning players who prioritize an authentic, unadulterated feel.

Complete with a headcover in your choice of Black Carbon or Blue Carbon, the EXCALIBUR putter epitomizes purity of design and is primed to elevate your golfing experience to new heights.
| | |
| --- | --- |
| LOFT | 3.5° |
| LIE | 70° |
| OFFSET | 0 Shaft |
| Balance / Stroke Type | Toe Hang |
| Head Weight | 370 grams |
| Total Weight | 550 grams |
| Face | C-Cut Diamond Grooves |
| Head | Head 100% milled GSS 316L Stainless Steel |
| Putter Head Finish | Silver |