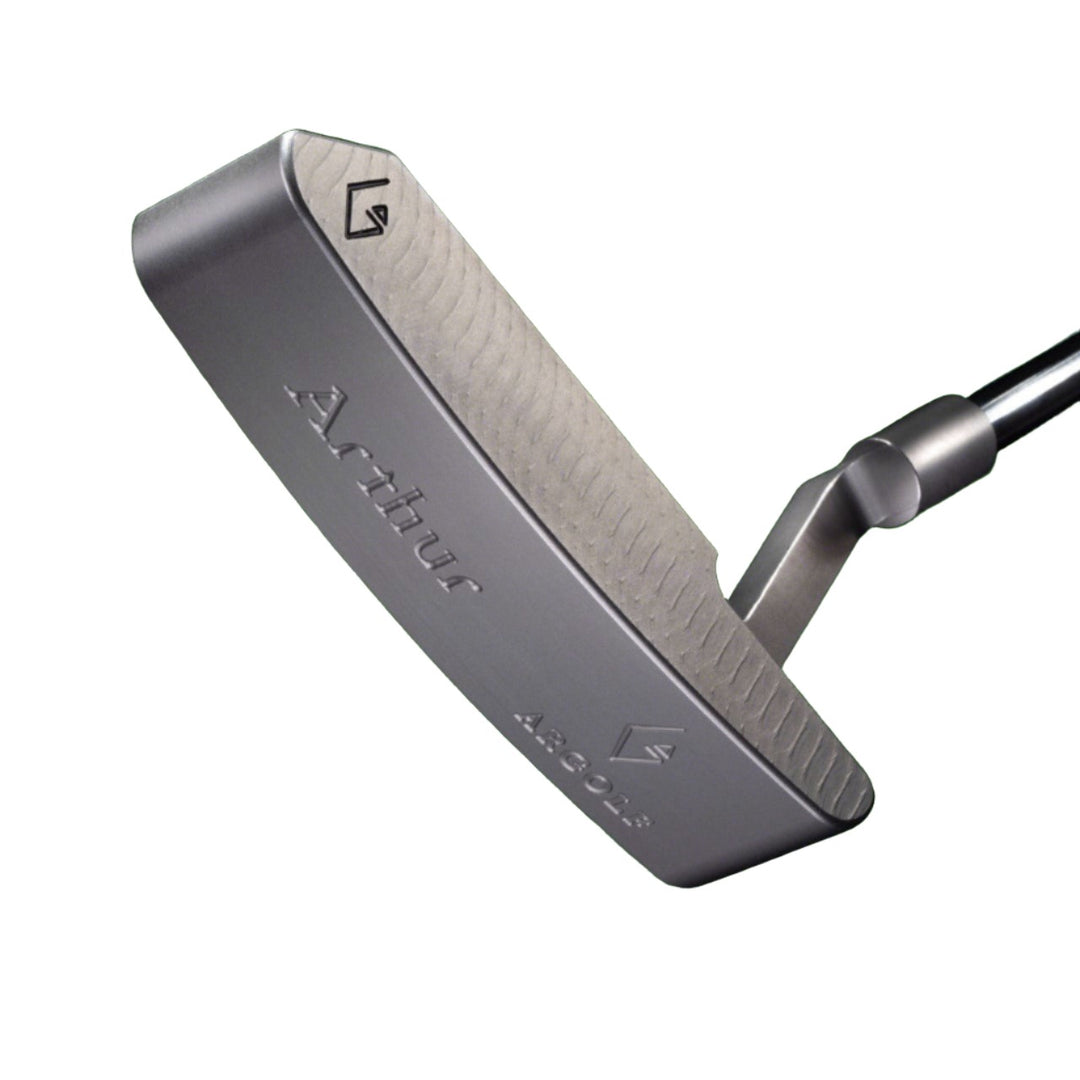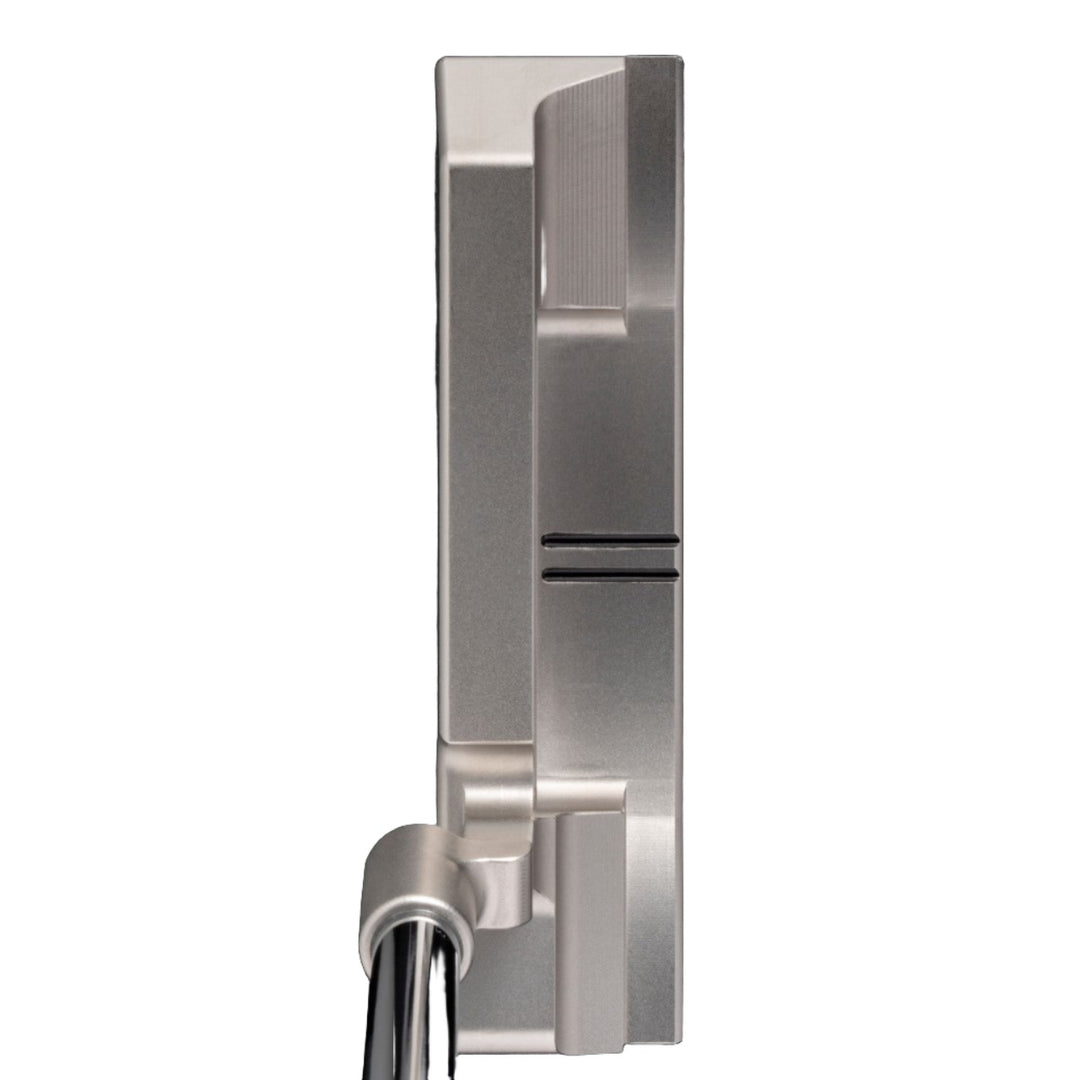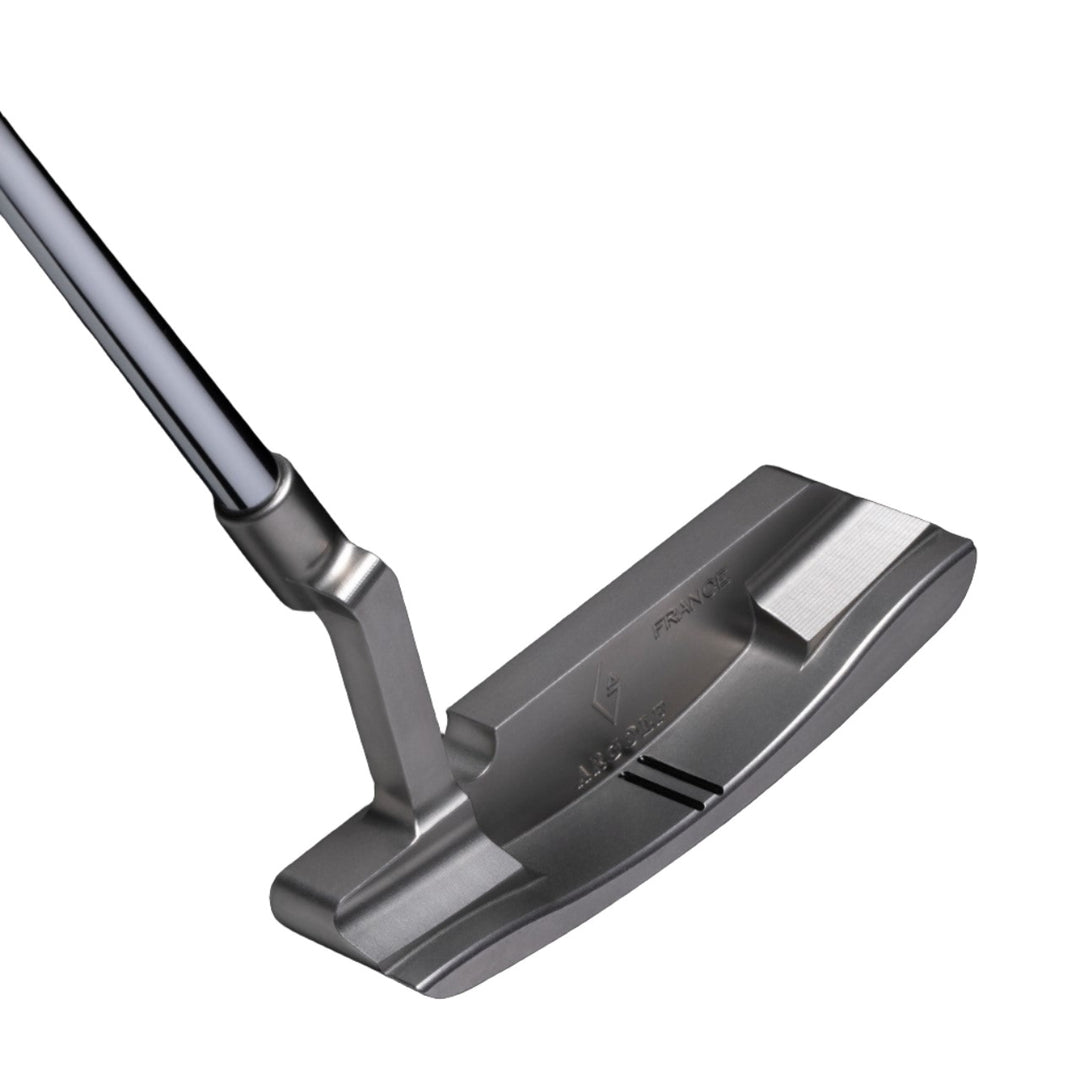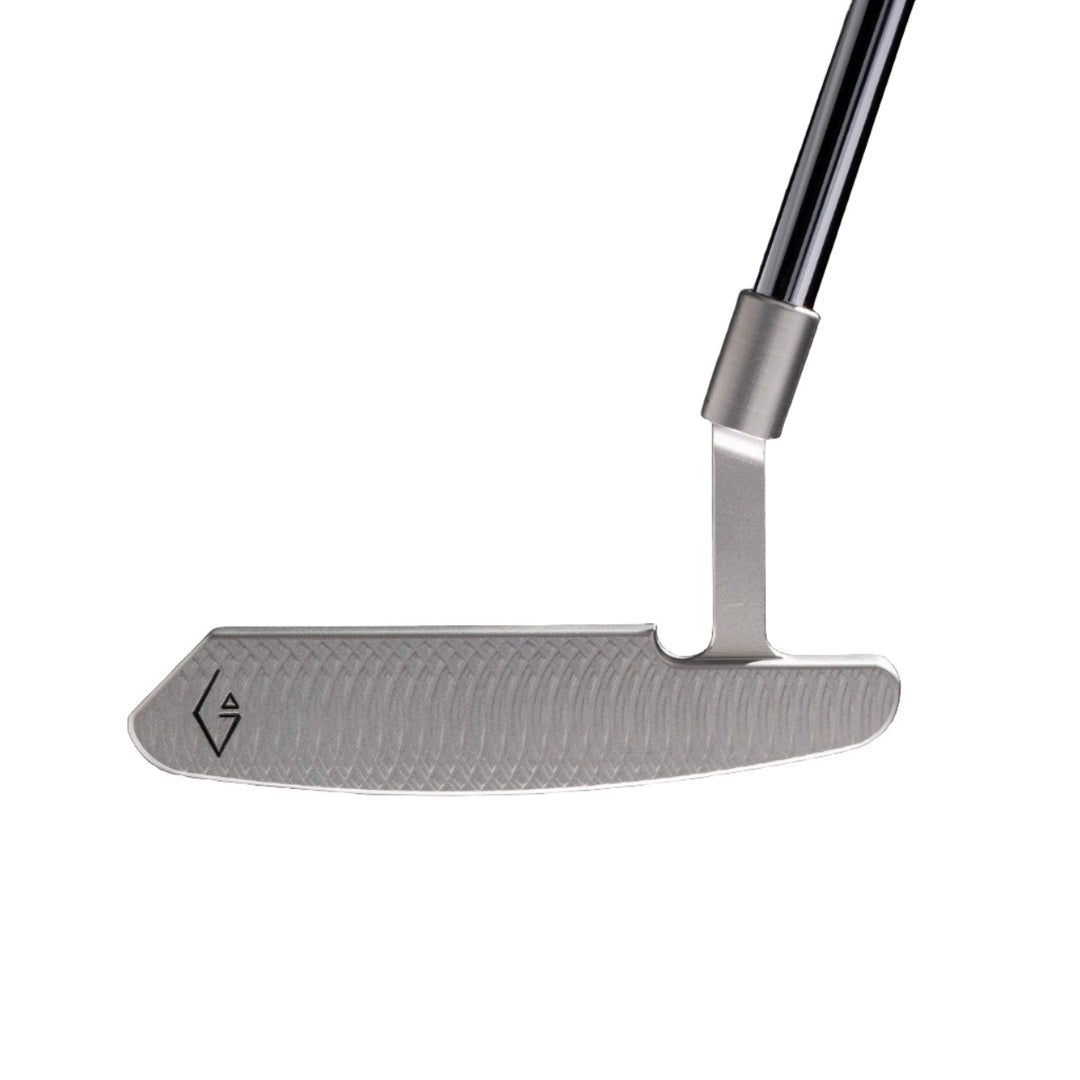 Description
SPECIFICATIONS
Meet the legendary ARTHUR putter, the epitome of precision and artistry in golf. Crafted with uncompromising attention to detail and cutting-edge technology, this masterpiece will revolutionize your game on the greens. 
The ARTHUR's precision-milled face ensures optimal contact with the ball, delivering unmatched control, consistency, and accuracy on every putt. The expertly balanced head promotes a smooth and fluid swing, allowing for effortless alignment and a natural pendulum-like motion.
Milled from a single block of aeronautical 304L stainless steel, this putter is free from weighted inserts, unlike other blade putters on the market. The proprietary C-Claw milling technology in the face of the putter optimizes forward roll, ensuring that your ball starts on the intended line with a true roll every time. This innovative feature minimizes skidding and bouncing, increasing accuracy and more successful putts, and the ARTHUR has a higher MOI than comparable models. The offset of the plumber's neck feature on the ARTHUR blade putter keeps the golfer's hands ahead of the clubface through impact for a more forgiving stroke. The full-shaft offset lets the golfer keep their hands ahead of the putter's face at both address and impact. 
Comfort and customization are at the forefront of all ARGOLF designs. The grip options provide a comfortable and secure feel in your hands, reducing tension and promoting a relaxed stroke. Furthermore, this putter offers various customization options; choose from an array of signature finishes, colors, and shaft lengths to create a truly unique putter.
You're not just purchasing a golf club; you're embracing a legend. With its unrivaled craftsmanship, cutting-edge technology, and customizable features, the ARTHUR will help you conquer the greens like never before.
Whether you're a professional golfer seeking the perfect stroke or a weekend golfer looking to elevate your game, the ARTHUR is the ultimate companion that will take your putting to the next level.  

Our blade collection was listed in the 2018 Golf Digest Hot List as one of the game's best blade putters selections. 

| | |
| --- | --- |
| LOFT | 4° |
| LIE | 70° |
| OFFSET | 1/2 Shaft |
| Balance / Stroke Type | Mid-Hang / Slight Arc |
| Head Weight | 370 grams |
| Total Weight | 550 grams |
| Face | C-Cut Diamond Grooves |
| Head | Head 100% milled GSS 304L Stainless Steel |
| Putter Head Finish | Silver or Matte Black |