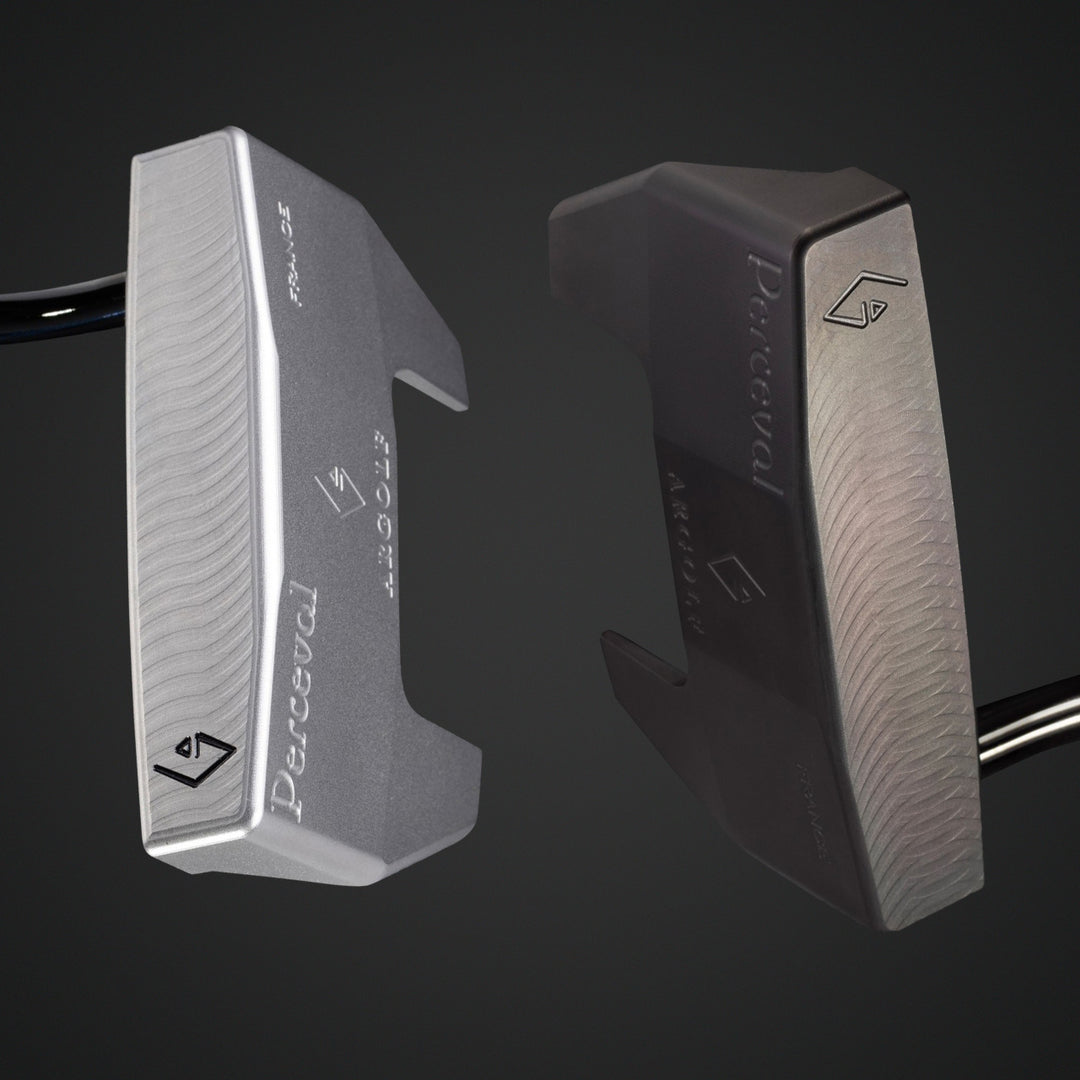 Description
SPECIFICATIONS
The PERCEVAL half-mallet putter is meticulously designed to cater to the modern golfer's preference for a sleek appearance and a solid, confident feel. Evolving from the PENDRAGON mallet putter's blueprint, the PERCEVAL ingeniously shifts the weight distribution from the club head's center toward the toe. As a result, the putter boasts a level sole, subtly curving at the toe and heel.

The PERCEVAL is ideal for players seeking a confident and solid sensation, graceful curves and softer aesthetics, enhanced ball roll upon impact, and a streamlined alignment process.

The PERCEVAL features a meticulously milled face with ARGOLF's signature C-Cut grooves, offering a softer touch and an exceptional ball roll upon impact. Embracing a wider profile than the conventional blade putter, the PERCEVAL maximizes forgiveness through its milled GSS 304L German Stainless Steel club head. This design yields an expanded "sweet spot," complemented by symmetrical side wings that facilitate simplified putt alignment.

The PERCEVAL putter comes with your choice of a sleek Black Carbon or Blue Carbon headcover.
| | |
| --- | --- |
| LOFT | 3° |
| LIE | 70° |
| OFFSET | 3/4 Shaft |
| Balance / Stroke Type | Face balance / Pendulum |
| Head Weight | 350 grams |
| Total Weight | 530 grams |
| Face | C-Cut Diamond Grooves |
| Head | Head 100% milled GSS 304L Stainless Steel |
| Putter Head Finish | Matte Silver or Matte Black |