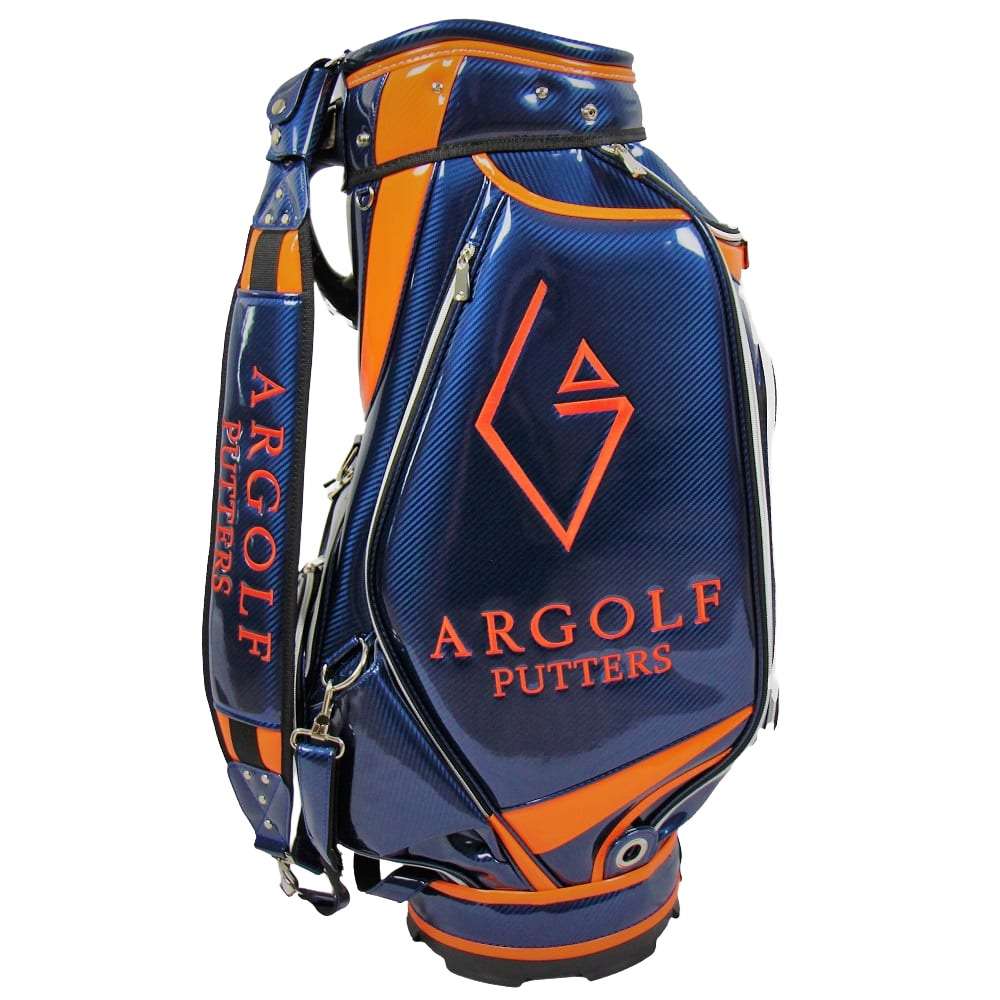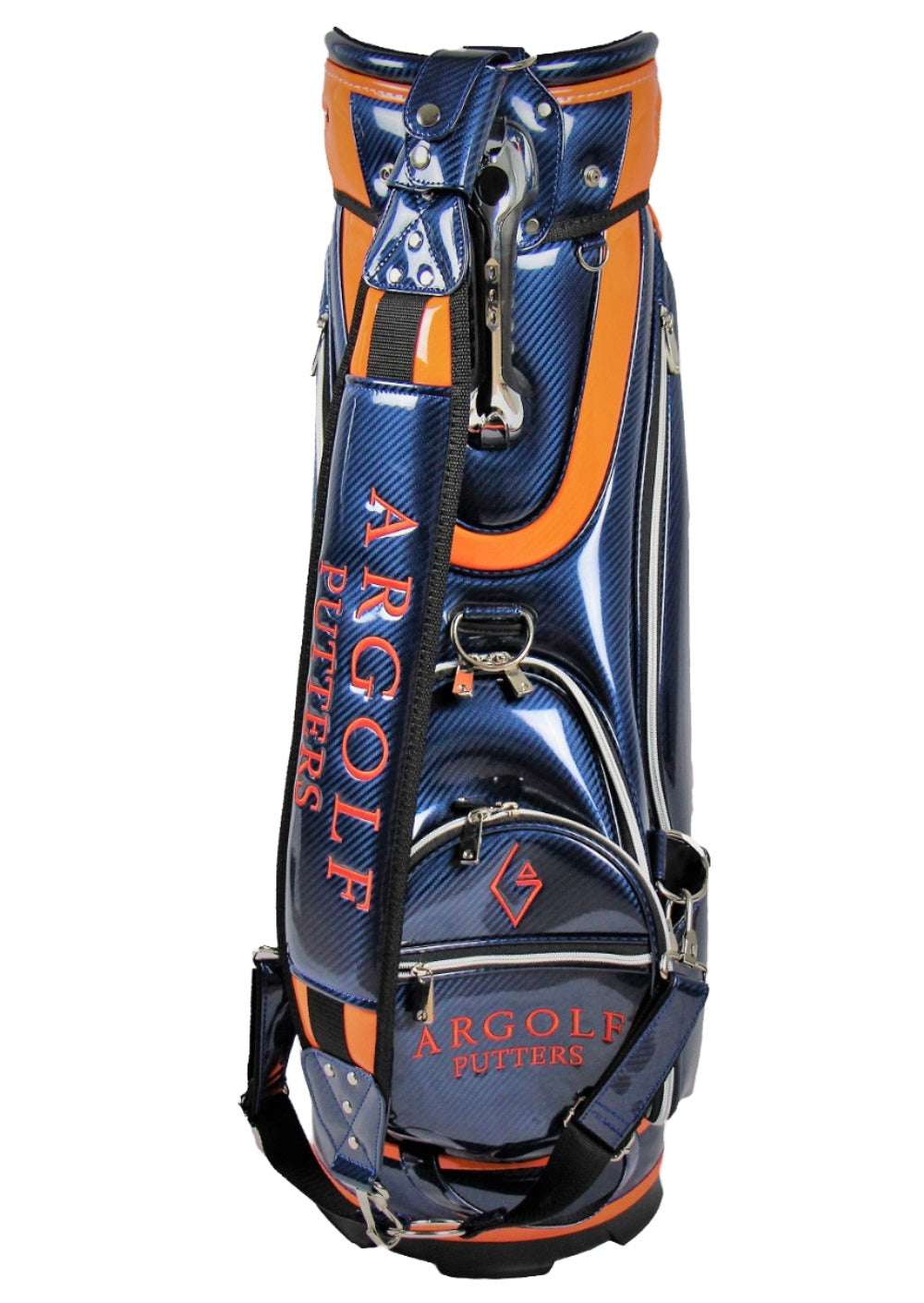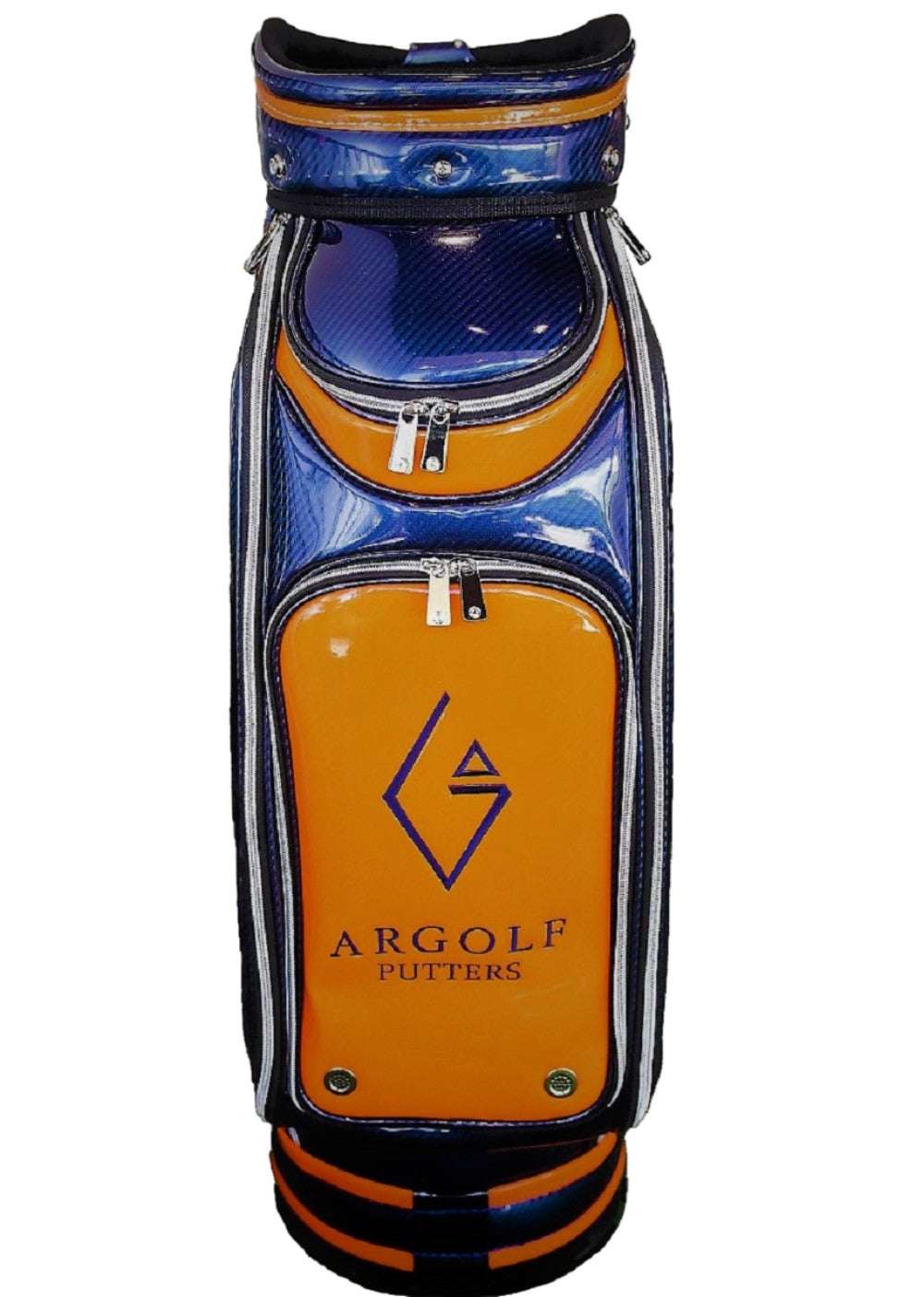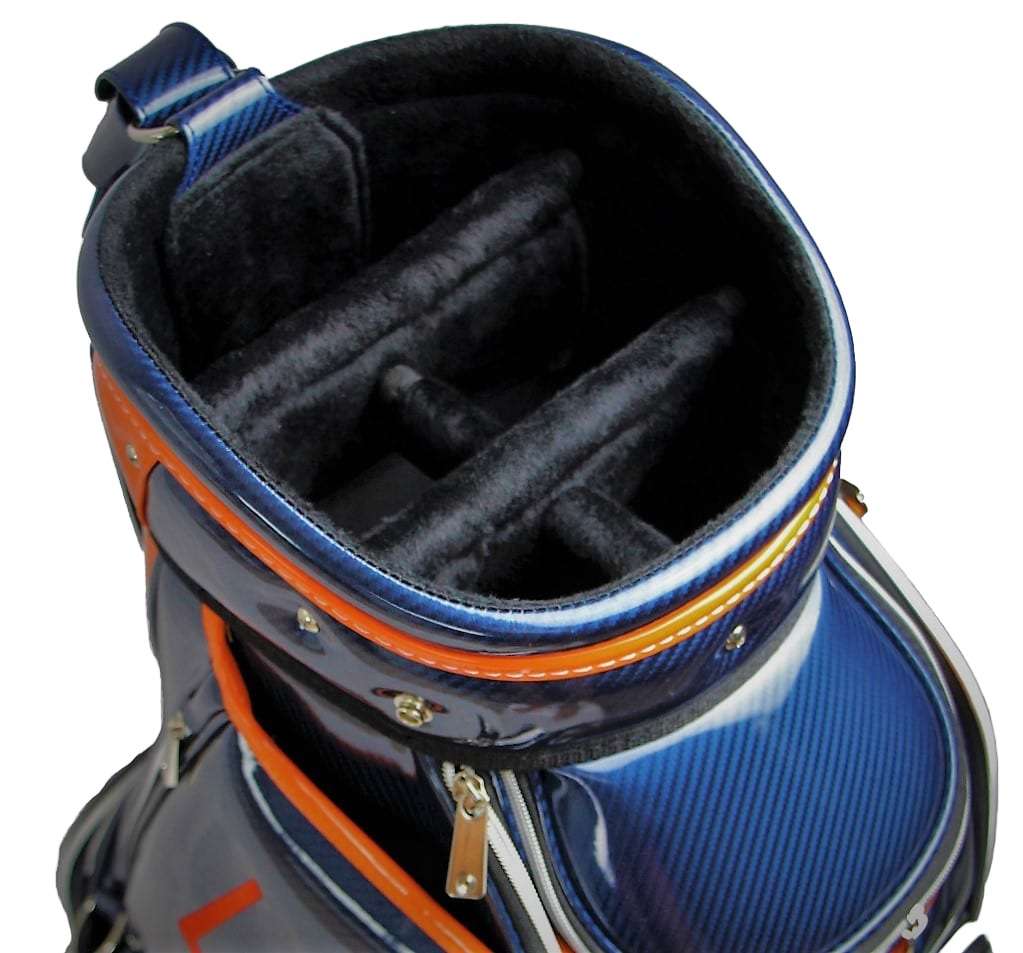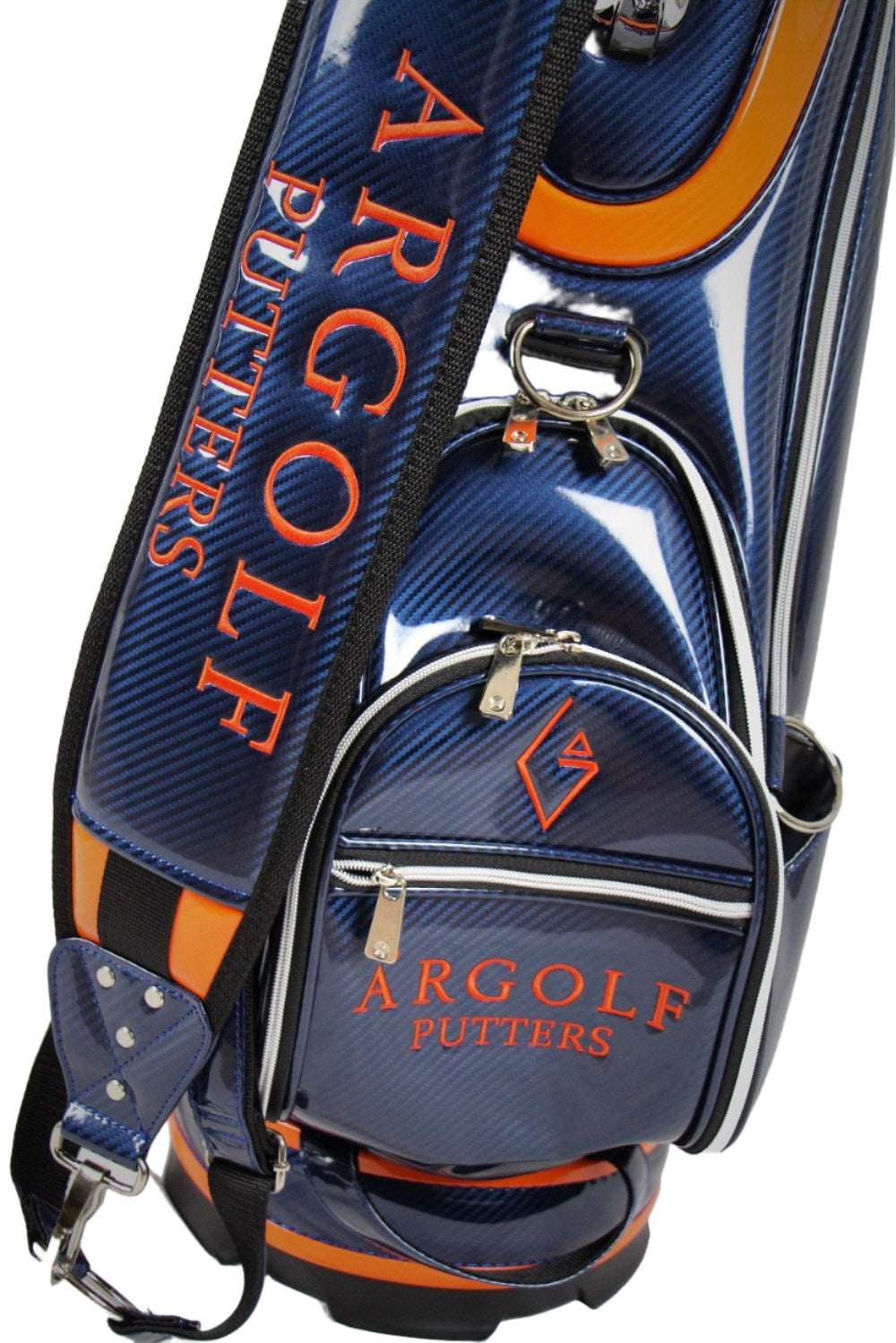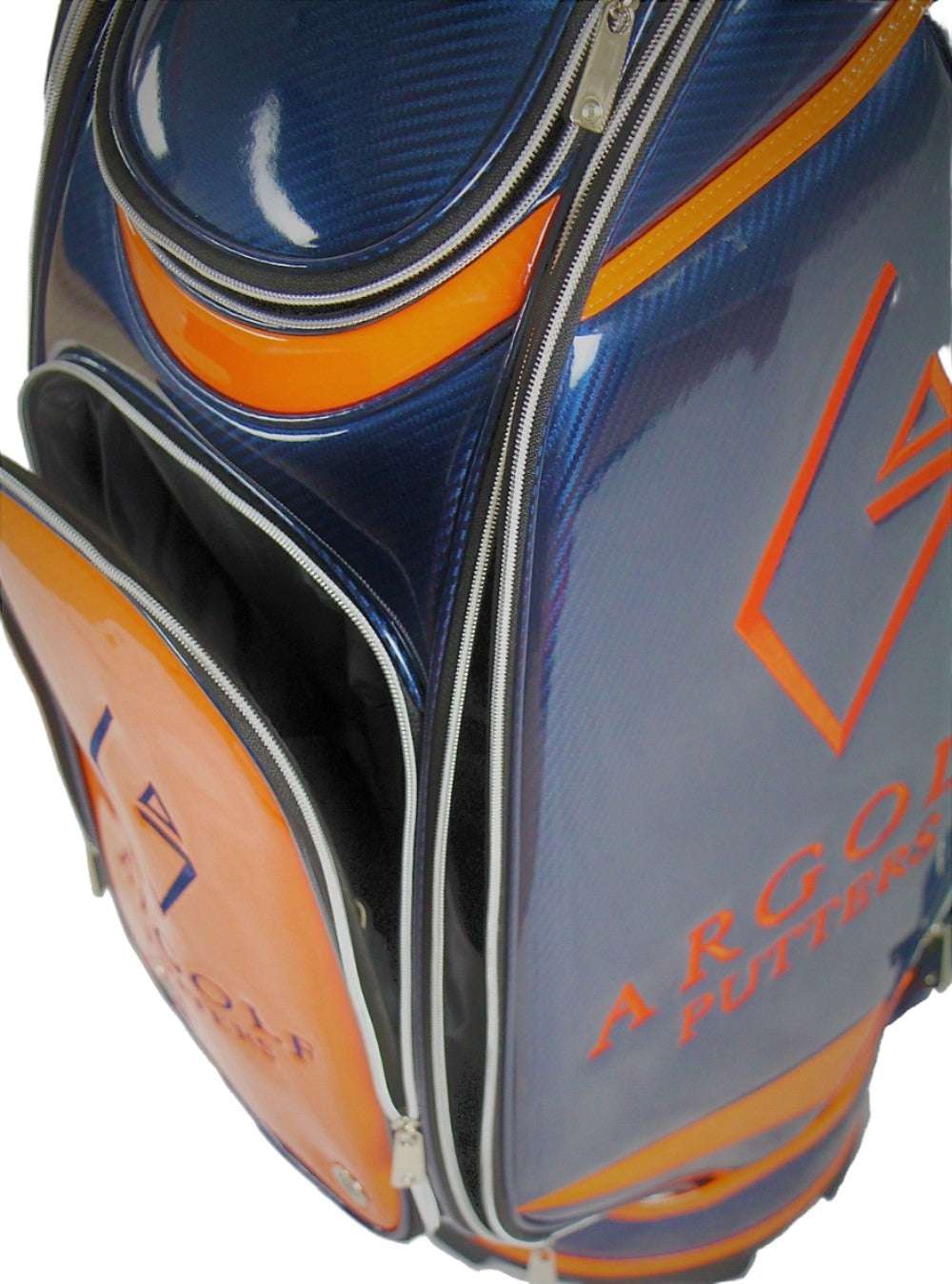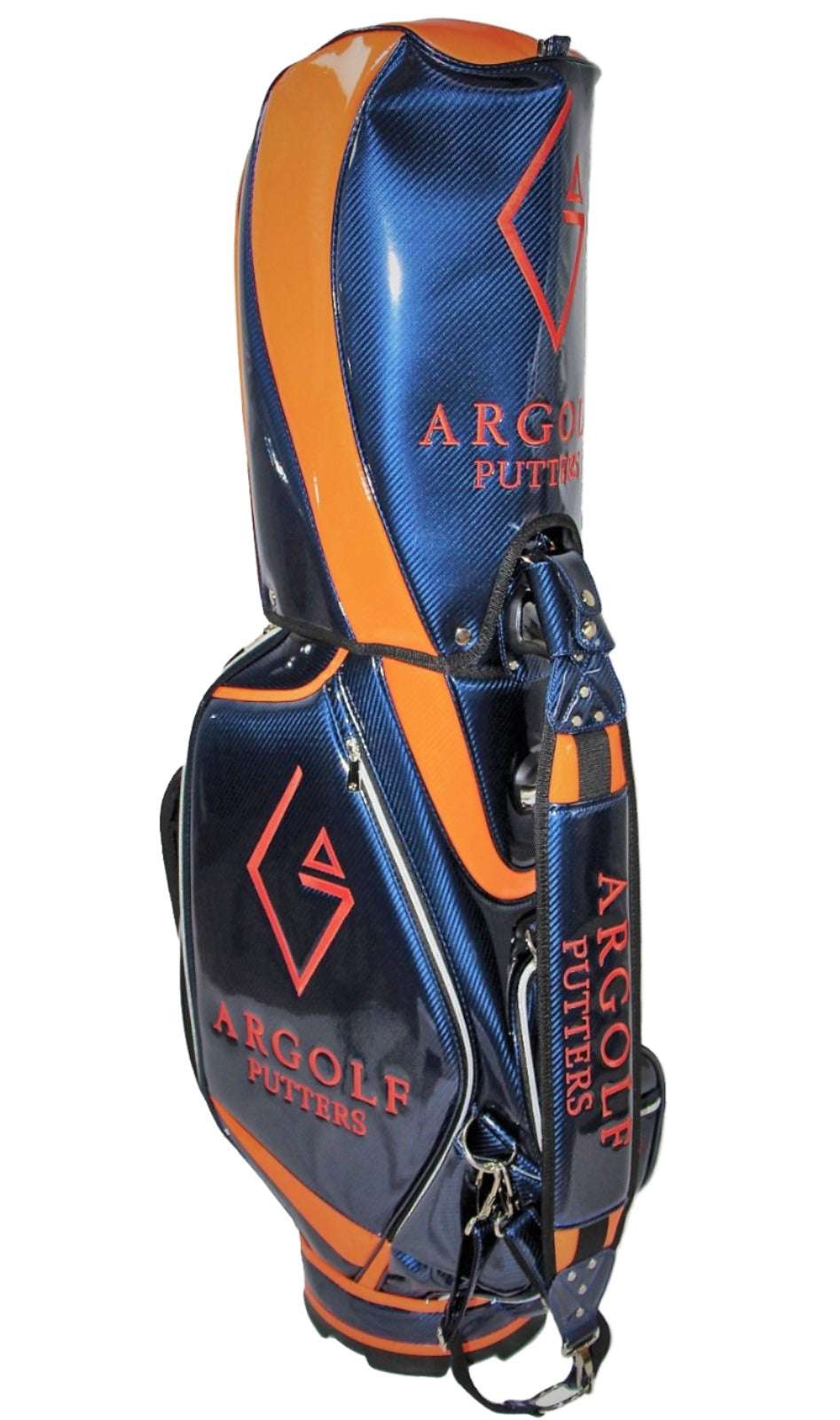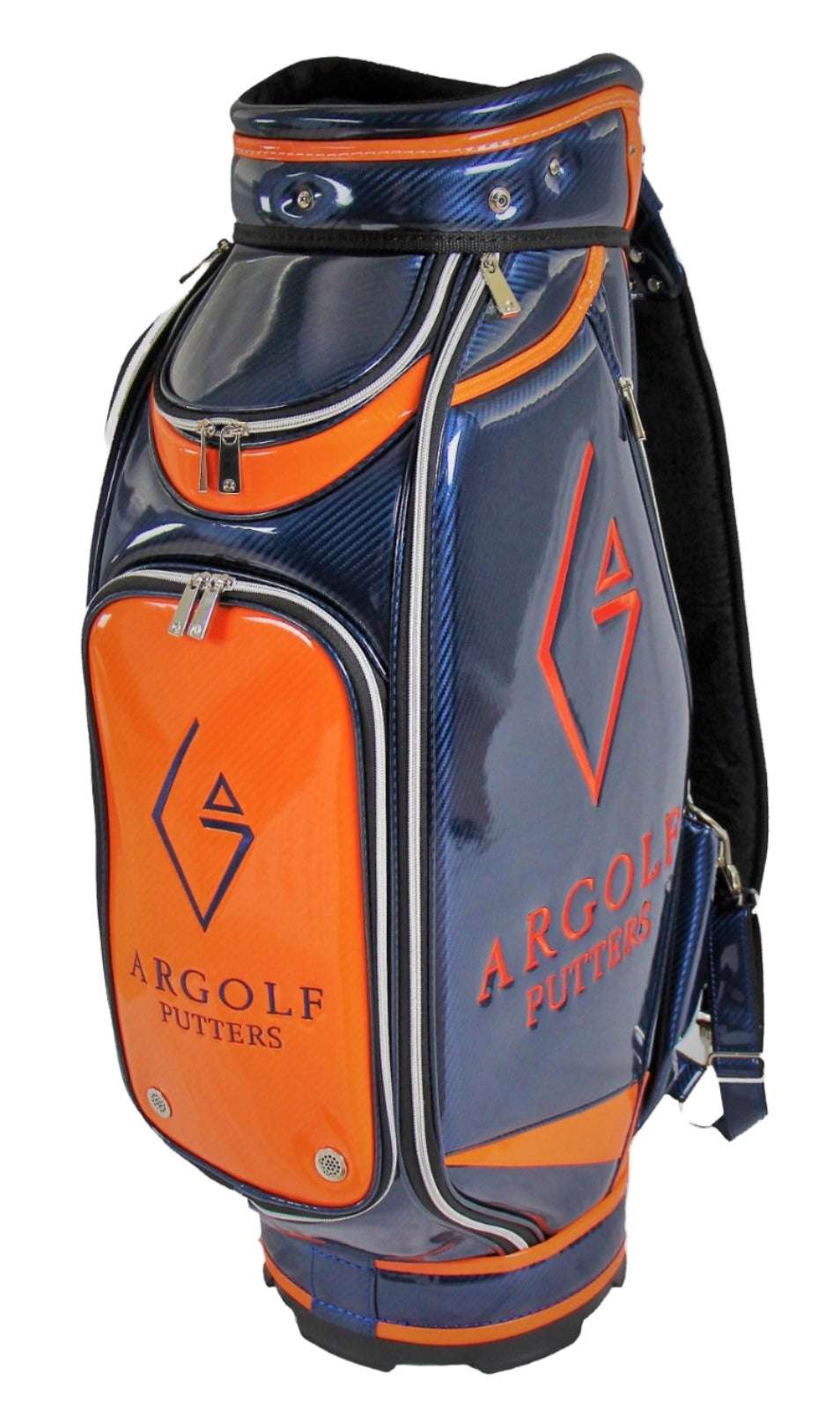 Description
SPECIFICATIONS
Elevate your game with our exceptional high-end model, favored by Tour professionals, including PGA Tour Champions. This elite golf bag can accommodate up to sixteen ARGOLF golf clubs, featuring a sliding shoulder pad with an adjustable strap for personalized comfort during transport.

Crafted from high-grade waterproof fabric, this bag comes with a matching rain hood, ensuring unparalleled protection against extreme weather conditions (the rain hood conveniently clips onto the bag). The durable and comfortable handle guarantees effortless transportation. At the same time, the bag's design includes nine individual pockets, each thoughtfully accessible to meet your various storage needs for golf essentials and valuables.

Exuding style and functionality, the bag is available in a striking carbon blue hue, making it a showstopping, distinctive bag choice.